Posted on
Police seeking 22-year-old in connection with murder of shopkeeper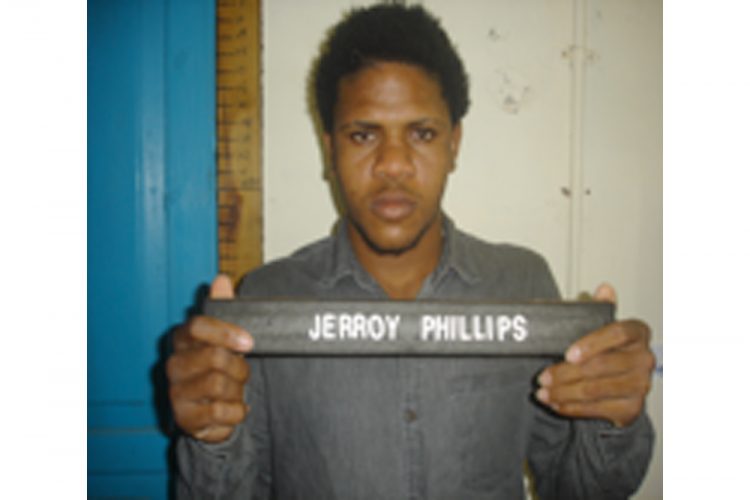 Police are seeking the assistance of the public in the apprehension of Jerroy "Jay-Jay" Phillips who is wanted in connection with a murder that took place on Wednesday afternoon.
Sabitree Lyttle, a 56-year-old domestic of Hollywood, Redemption Sharpes was reportedly in a family-owned provision shop located on the upper level of her house, when she was approached and shot by armed persons.
Upon responding to the incident, Lyttle was found unresponsive by the police on the balcony area of her house.
A police report said the "intent behind the shooting" is not yet known by police.
Jerroy alias "Jay-Jay" Phillips is wanted for questioning in connection with this incident.
The police are therefore soliciting the assistance of members of the public who have information that will assist in locating Phillips.
The 22-year-old is slim in build, has an oval face and thick lips. He is five feet, four inches tall, of fair complexion and has brown eyes. He has a tattoo of a dove on his chest.
The public is warned to exhibit caution, as Phillips is regarded as armed and dangerous. Persons are asked to contact the ACP in-charge Crimes at 1784-456-1339, Officer in charge of C.I.D at 1784-4571211 or 1784-4561810.