Posted on
Ratho Mill road closed following collapse of part of Jack's wall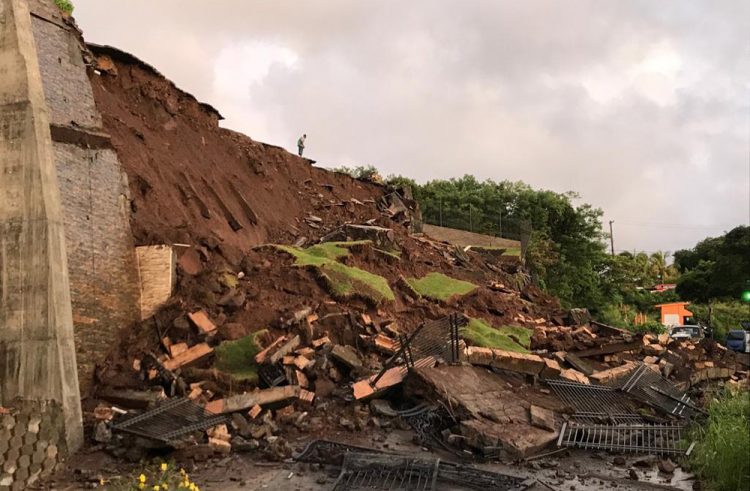 The portion of the Windward Highway, in the vicinity of Jack's wall at Ratho Mill has been closed.
The National Emergency Management Organization (NEMO) announced the closure of the road Sunday night, after part of the wall collapsed.
St Vincent and the Grenadines has been experiencing heavy rains for the past week and has been under a flood watch for at least five days.
NEMO has advised that motorists use the Sugar Mill road instead.


Sunday's collapse comes 10 years after another section of the retaining wall, which surrounds the property of Alex Jack, collapsed on September 19, 2008, killing Patsy Bowman, 67.
Bowman was driving past the property when the wall collapsed and crushed her in her car.
The wall, construction of which began in 1994, first collapsed after 90 millimetres of continuous rain fell over three days in September 2008.
An inquest held into Bowman's death concluded that she came to her death as a result of manslaughter caused by an accident, due to negligence on the part of the engineers and contractors. But although the engineers and contractors were found to be negligent, no charges were laid.
The wall was subsequently rebuilt under the supervision of the Ministry of Transport and Works which received technical guidance from the Engineering Department of the St. Augustine Campus of the University of the West Indies.