Posted on
Names of Finalists in Public Speaking Competition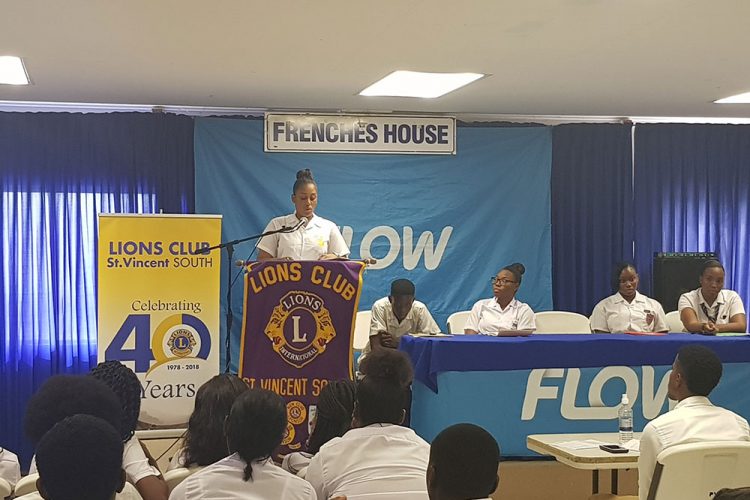 Six students have been selected to participate in the finals of the Lions Club South / FLOW sponsored National Secondary Schools Public Speaking Competition.
According to a release from the Lions Club South, the six finalists are:
1. Laron Jones – St. Vincent Grammar School
2. Fitzria Morgan – Bishops College Kingstown
3. Kayde Nero – Georgetown Secondary School
4. Kenisha Castello – St. Joseph's Convent Marriaqua
5. Desra Da Silva – J.P. Eustace Memorial Secondary School
6. Eric Freeman – George Stephens Secondary School
The finalists were selected from among 16 students who took part in four preliminaries held between September 25 and October 1.
The finals of the competition will be held at the Kingstown Methodist Church Hall on Wednesday, October 24 from 7:00 pm.
The finalists will discuss the topic: "The politics of decriminalizing marijuana far outweigh the medicinal and economic benefits. Yet, the silence of our church leaders."