Posted on
Isaac expected to bring showers, thunderstorms by early Wednesday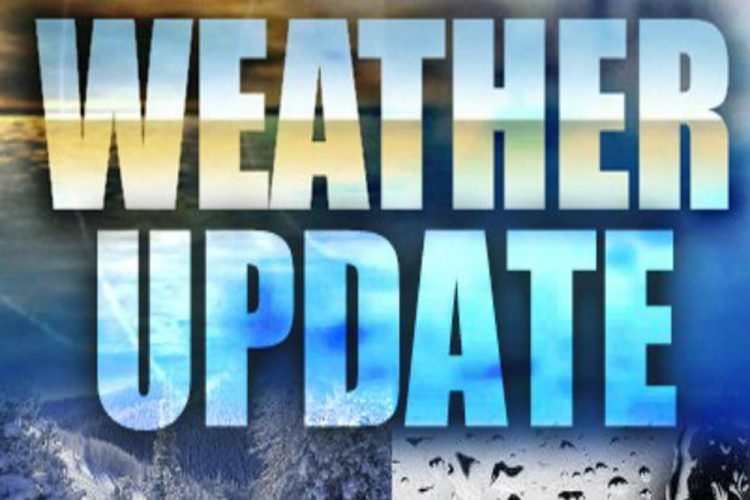 The St Vincent and the Grenadines Meteorological Services continues to monitor the progress of Hurricane Isaac, presently located over the Central Atlantic.
At 5 pm on Monday, Hurricane Isaac was centered near latitude 14.4° North; longitude 45.0°
West or about 1090 miles or 1755 km east northeast of Saint Vincent and the Grenadines. Maximum sustained winds remain near 75 mph or 120 km/h.
"Isaac" is a small hurricane. Hurricane force winds extend outward 10 miles or 16 km and storm force winds 45 miles or 75 km from the center. Isaac continues to move westward at 14 mph or 22 km/h.
By early Wednesday, a feeder band associated with "Isaac" could result in showers, thunderstorms and occasional gusty winds across our islands.
On the current projected track, the center of this system is forecast to pass approximately 150 miles or 240 km north of mainland St Vincent on Thursday.
As the system progresses westward into the Eastern Caribbean Sea, more organized convection trailing "Isaac" is expected to affect Saint Vincent and the Grenadines, bringing moderate to heavy showers and occasional gusty winds well into Friday.
Sea conditions are also forecast to deteriorate from Wednesday and continue into Thursday with swells expected to peak near 3 meters or 10 feet in open water.
THERE ARE NO WATCHES OR WARNINGS IN EFFECT.
The St Vincent and the Grenadines Meteorological Services and the Barbados Meteorological Services will continue to monitor this system and provide the necessary updates and/or advisories.