Posted on
Peace Corps matter being dealt with at the highest levels – PM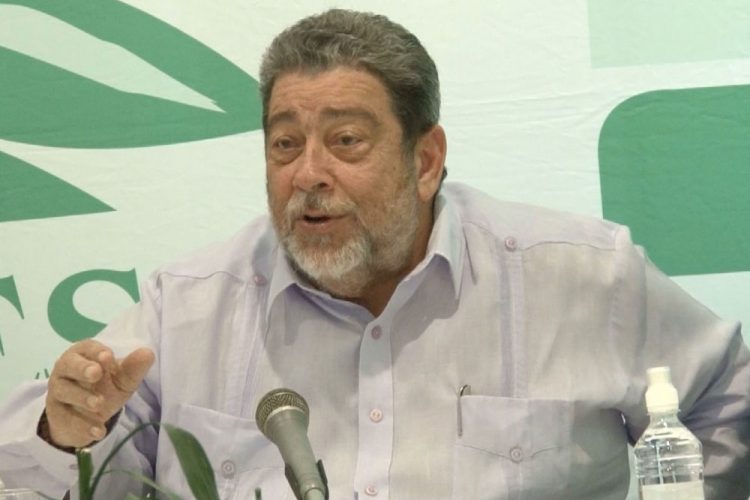 The matter concerning the departure of 23 Peace Corps volunteers from St. Vincent and the Grenadines is being dealt with at the highest levels.
Prime Minister Dr Ralph Gonsalves, who made this statement this morning, during a radio programme on WE FM 99.9, described Peace Corps volunteers as "informal ambassadors of the United States of America".
And he said that any matter concerning them would command the interest of both US and Vincentian authorities.
"I can tell you that there was an allegation about a particular incident. The police in this country acted – in my view and in the reports that I've received – in a highly professional manner on the issue. I have spoken on two occasions with the ambassador in the United States…and we're engaged on the issue," Gonsalves said.
The prime minister revealed that two investigators from the United States Embassy in Barbados came to St Vincent to look at the investigations done by local police and that both sides were working on the incident.
He also said that the respective governments will make appropriate statements in due course.
"I can tell you that the government is engaged with this matter and as you notice, at a very high level. In the case of St Vincent and the Grenadines; at my level, at the level also of the Commissioner of Police and the Foreign Ministry," Gonsalves said.
"We are happy to have the Peace Corps volunteers here. They are doing a very good job. We provide very good security for them and anywhere we can provide even better security, we will do so and we'll work very closely with our American friends on these matters."
Last Friday, the Peace Corps volunteers stationed in St Vincent and the Grenadines were flown out of the country for unknown reasons.
Someone close to one of the Peace Corps volunteers told SEARCHLIGHT the relocation may have been prompted by the alleged verbal abuse and robbery of an elderly female volunteer.
Unconfirmed reports are that racially inflammatory remarks were made, that the volunteer was called a spy and told to go back to the United States. It is also alleged that negative comments directed at President of the United States Donald Trump were made.
Gaïna Dávila, the acting Public Affairs Officer at the U.S. Embassy to Barbados and the Eastern Caribbean in response to an enquiry by SEARCHLIGHT said in an email "they were relocated because of a potential specific safety concern".
The only other information offered was that the volunteers are in the region completing training.