Posted on
Vincentian named as next president of the CCJ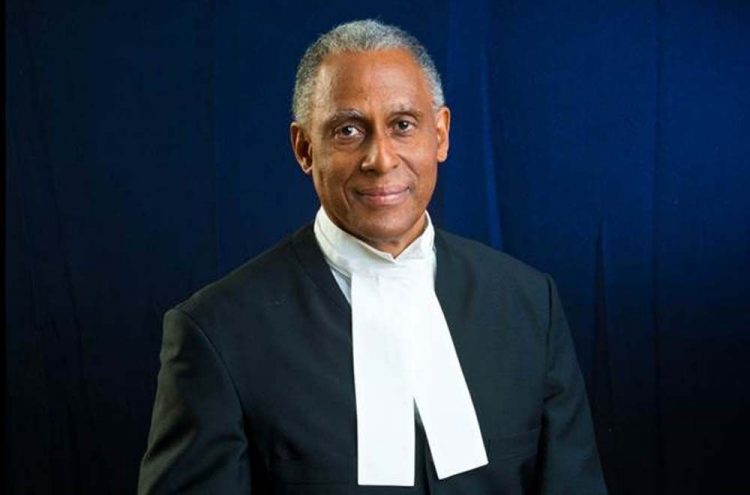 His Lordship, the Hon. Justice Adrian Saunders has been named to succeed Sir Denis Byron as the President of the Caribbean Court of Justice (CCJ).
The announcement was made on Friday on the CCJ's Twitter account.
"The CCJ President, Sir Dennis Byron, has announced that the next President of the Court will [be] Mr. Justice Saunders, who is already a judge at the CCJ," the tweet said.
Justice Saunders, a national of St Vincent and the Grenadines (SVG) and a former acting Chief Justice of the Eastern Caribbean Supreme Court, was elevated to the Caribbean Court of Justice (CCJ) from its inception on April 16, 2005.
A past student of the St. Vincent Grammar School, Saunders excelled in academics, sporting and social fields. He showed early signs of leadership, and was head boy in his final year at secondary school.
His pursuit of a career in law led him to the Cave Hill Campus of the University of the West Indies, where he excelled and completed his studies with honours. He then went on to study for the Certificate in Legal Education at the Hugh Wooding Law School in Trinidad.
Following his course of studies he returned to SVG, where he later headed the law firm of Saunders and Huggins, which became one of the most respected firms in the country.
During this time, he also engaged in leadership roles, in civil roles and also participated in table tennis competitions in the region.
As a lawyer, his leadership role was not limited to SVG Bar, but also as a member of the Organisation of Eastern Caribbean States. He undertook some very important responsibilities, and developed the high respect of his colleagues in the region.
Justice Adrian Saunders served as an Acting High Court Judge of the Eastern Caribbean Supreme Court, assigned to the Dependent Territories of Montserrat and Anguilla, during September to December 1996. He was confirmed as a High Court Judge on 1st January 1997, and was elevated to the Court of Appeal 1st May 2003. Upon the departure of the Right Hon. Sir Dennis Byron, Justice Saunders assumed the role of Acting Chief Justice. He held this position from June 2004 to February 2005, and terminated his tenure of office with the Eastern Caribbean Supreme Court on March 31, 2005.