Posted on
VINCENTIAN INTER-ISLAND CARGO VESSEL SINKS OFF GRENADA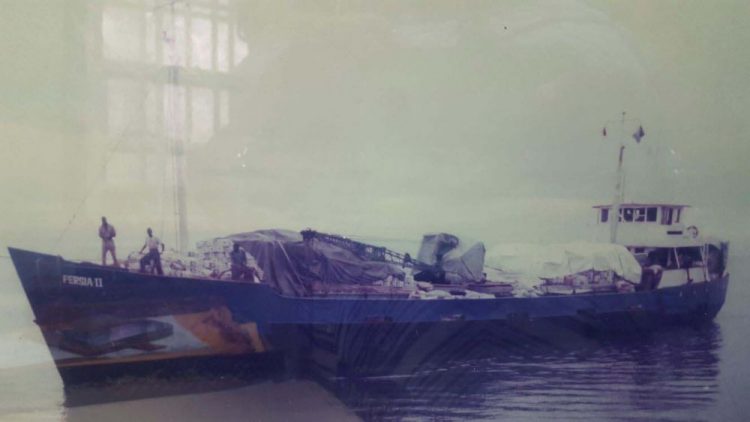 This morning's sinking of motor vessel MV Persia II did not cause any loss of life.
The motor vessel, which was used to primarily transport cargo between the islands sank off the coast of Grenada this morning at around 10:15.
SEARCHLIGHT received confirmation of this from Sergeant Roberts of the Grenada Coast Guard who said that although they were able to save everyone's life, all the cargo which was being transported went down with the motor vessel.
"The vessel has sunk… so all the cargo went down with the vessel, no cargo was saved only everyone on board was saved," Roberts stated.
A release from the boat's agents, Island Wide Shipping said the M. V. Persia II left Trinidad and Tobago on Thursday, March 2, enroute to St. Vincent.
According to the release, the vessel encountered difficulty at 7:15 this morning, approximately eight miles off St. George's Grenada.
The boat had nine crew on board and was captained by Hermogenes Watts of Nicaragua.
"Island Wide Shipping is thankful to the Coast Guard of Grenada for saving all the lives of the crew members on board. Island Wide Shipping is in the process of notifying customers who lost cargo as a result of this unfortunate incident. The Management and Staff thank all those who have sent messages, called or visited in this time of sadness. The office will be closed on Saturday, March 4 and will reopen on Monday, March 6, 2017," the release said.
Sergeant Roberts of the Grenada Coast Guard said from their initial assessment, there seemed to have been some mechanical problems with the vessel which may have caused the boat to sink.
"We are still processing the case so we haven't already put all the facts together yet. What I can tell you is that, the boat sank and we have rescued all the persons on board and they are here at the Grenada Coast Guard Base at the moment."
[[PICTURE OF VESSEL ADDED AND STORY SIGNIFICANTLY UPDATED AT 2:20 PM AST]]