Posted on
Wide Awake In Ah Dream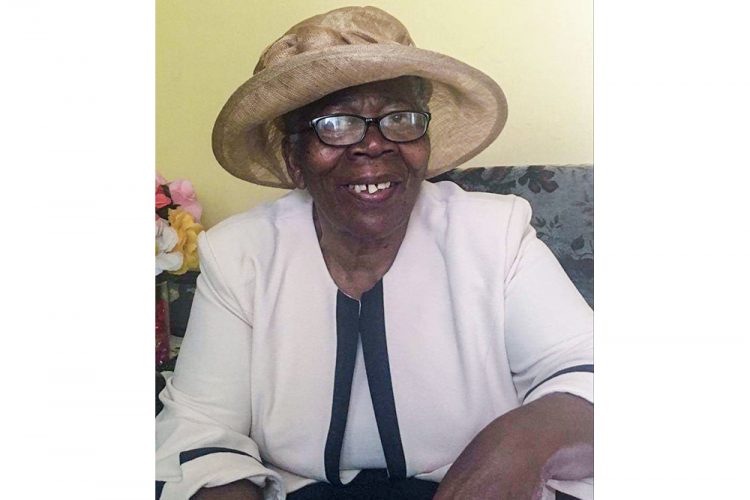 When Lie-Za hear both sides wid dey unlimited Spiritual vision, forecasting dis November 5, 2020 General Elect-shuns and labelling it as "de mother of all Elect-shuns," she simply choops she teeth and laugh out loud!
She say all dey doing is raising emotions dat could likely cause confusion. She has no predict-shun of her own, but she reminding me of ah Dream in de Book of Daniel dat keep reminding her of leaders in troubling times. In dat particular Dream de King had ah Dream but could not remember what he dreamt. Dat King was smarter dan any of our present day Politician, he Dreamt something, he could not remember, yet it bothered him.
Lie-Za put Pull-it-tek-all Leaders in ah special group ah people. She call dem Pantomaths, someone who not only want to know but dey know everything. And very soon dey become Sophomaniac, ah delusion of superior intelligence. Once elected dey's ah pattern, dey start off on ah positive note and den slip into slumber, drop sleep and literally Dream foh de next Five Years, braking only foh Convention.
Nevertheless, Lie-Za say she could relate to de Dreaming Part. Nothing sweeter dan ah good Dream, she says, except to be rudely awaking and see nothing dey. So it is wid our Pull-it-tek-all Pundits, dey have fun-tas-tick Dreams, sometimes dey go into ah Deep Sleep like King Nebuchadnezzar, and even forget what dey Dream. Can yuh imaging dis going on foh 19 years?
But reality stands, and de list of unaccomplished projects standing in de name of de ULP during its 19 years in office far out numbers de accomplished. Unaccomplished means "Not Done" or "Not Complete." Dey had to be wide awake in ah Dream. De Pull-it-tek-all Calm Pain is on Fire and we are not hearing ah word from dis ULP Dream Team about any of de Dream Projects like: "Cross Country Road? Turn-hell thru Cane Garden? De Carnival Mas Camp (ah steel structure) down in Arnos Vale near Lime Compound: De New Hospital? de Geo-terminal Project? what's happening wid Buccama Resort? Outstanding payments due to de Buccama Workers? Where is Aims?. De 400 room Black Sands Hotel at Peters Hope, now four years behind completion date? De 250 room Marriott Hotel at Mt Wynne was to have started work late last year?
What ever became of the promised 2000 acres of Bananas dat were to be planted during de 2015-2020 term? De Our Root Industry, where is de factory from India? Is there really ah damning Poverty Assessment Report foh de 2019-2020 period? Is de number of people on Public Assistance (Poor Relief) 4673 or is it more like 6,000.? Mother of all Elect-shuns dey say? I think dey is going to be ah surprise, ah Landslide Victory foh some one.
AH SHINING GOLDEN ANNIVERSARY
Ah Golden Anniversary symbolizes Fifty (50) Years of marriage. But ah Shining Golden Anniversary is when someone celebrates Fifty Years of Faithful, Uninterrupted Marriage with his/her Lord and Saviour Jesus Christ. So last Sunday, at Mesopotamia Gospel Hall Assembly, it was Celebration Time as members of the Assembly held a Special Service in honour of our Beloved Sister Dorothy Browne, de Matriarch of de Assembly, who has completed her first Fifty Years' of selfless Service.. Lots of Tributes, Greetings Congratulations poured in from here at home and as far as the USA and Bermuda. The high point of the Sister's service was her commitment to the Annual Summer Bible Camp for youths. As chief cook, Nuff was said about her "Bakes and Salt-fish dinner," a finger licking experience. Sister Dorothy is a very Spiritual Person who provides sound advice to members.. Personally I am always touched by her Spiritual Energy during Church Service. And of course there was ah swallows-hip dat followed, Nice food cooked by Chef and Caterer, Nicole, Sis Browne's Daughter. And wid dat is gone ah gone again.
One Love Bassy
Bassy Alexander is a land surveyor, folklorist and social commentator.