Posted on
Point Village on top again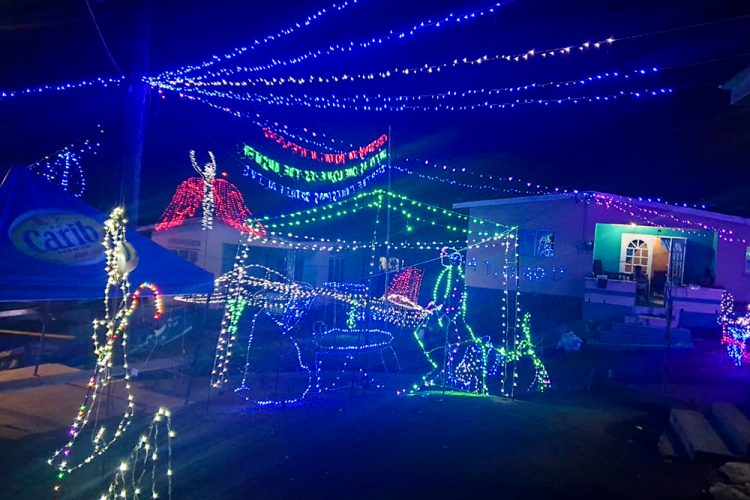 The communities of Rose Hall, Top Belair, Richland Park and Point Village are some of the winners in the various competitions held this year by the National Nine Mornings Committee.
The unique Vincentian festival runs annually from December 16 to 24 and sees individuals and communities taking part in the numerous competitions during this period.
In the lighting competitions, the results were as follows:
Zone 1
1st – Rose Hall – Works
2nd – Rose Bank – Village square
3rd – Spring Village – Main Road
4th – Troumaca – Cross Roads (tie)
4th – Coulls Hill -Main Road (tie)
Zone 2
1st – Top Belair -Junction
2nd – Town Hill – square (added)
3rd – Sion Hill – intersection
4th – Green Hill- Hard court
Zone 3
1st – Richland Park- Davis' square
2nd – Cotton Ground- Big City Bar
3rd – Peruvian vale – Main Road
4th – Carriere – Junction
Zone 4
1st – Point village – Village Square
2nd – San Souci – Main Road
3rd – Diamonds Village – Square
4th – Owia – School Grounds
Zone 5
1st – Port Elizabeth – Almond Tree
2nd – Sugar Hill – Mt Pleasant
3rd – Paget Farm-Village Square
4th – Diamond Village, Bequia-Main Road (tie)
4th – Gellizeau- Village Square (tie)
Nationally, Point village (Village Square) emerged victorious and has been judged as the National Community Lighting Champions. Point has won this competition a record number eight times. In second place is Almond Tree Bequia while third and fourth places went to Rose Hall (Works) and Top Belair respectively.
The best lit private house went to Olivia Da Silva of Cane End. Jimmy Samuel of Penniston is second while Ann Jones of Questelles and Sylvan Baptiste placed third . Fourth place saw a three way tie between Rhonda Stanley of Chauncey, Everad Ince of Rose Bank and Jose Hooper of Belmont/Ginger Village.
Awards for the best lit gardens went to Top Villa Christmas Gardens (Hull's residence) – first place, Richmond Hill Gardens – second place and Fitz Hughes School Grounds – third place.
The best nativity scene went to Point Village while Kingstown Hill was second and Olivia DaSilva third. Top Villa (Hull's Resident) was fourth.