Posted on
Vincentian dermatologist publishes her first book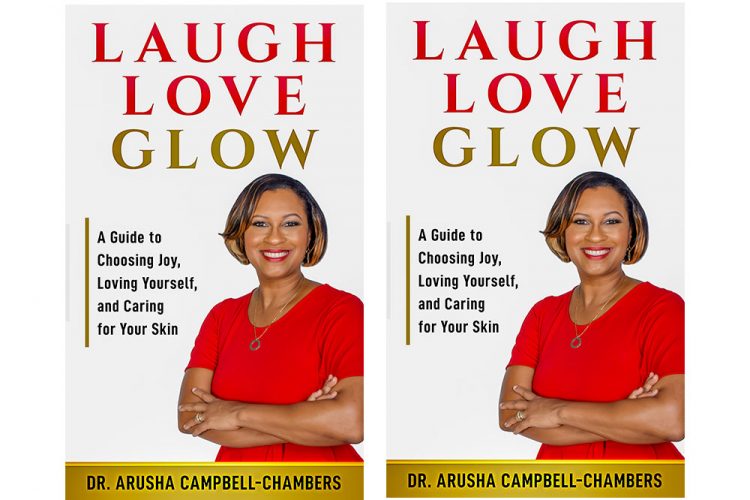 DR ARUSHA CAMPBELL-CHAMBERS has written her first book: LAUGH LOVE GLOW – A guide to Choosing Joy, Loving Yourself, and Caring for Your Skin.
The eBook version of 'LAUGH LOVE GLOW' was launched on her Facebook page @doctorarusha last Friday, September 24. In addition, a special virtual book launch event took place on her "Arise & Blossom with Dr Arusha" online wellness talk-show with Dr. Arusha and friends on her Facebook page last Sunday.
LAUGH LOVE GLOW will equip you to:
Go through life's situations of hardships, loss, sickness, grief, persecution, betrayal, and rejection while choosing joy.
Understand the importance of being joyful and overcome your physical, emotional, spiritual and social joy destroyers.
Love yourself wholly regardless of your situation in life.
Know the secrets to glowing skin.
A release from Dr Campbell-Chambers said this book is for you if you desire to embrace your greatness, and care for your skin with proven skincare steps from an experienced and passionate dermatologist.
"Learn about the effects of sunlight, stress, skin-bleaching, masks, and sanitizers on the skin. You need this book if you're tired of feeling depressed, burned out, suffered loss and have skin issues. LAUGH LOVE GLOW goes beyond the typical self-help book in that it combines the secret tools to have true joy and complete
love with beneficial skincare advice," the release said.
Dr Campbell-Chambers shares experiences, scriptures, and keys to help you unlock the secret tools that get people asking why you're constantly happy and exuding such radiance. A space for journaling is included at the end of each chapter to document your progress.
The eBook version of 'LAUGH LOVE GLOW' is available for purchase on www. amazon.com for US$9.99.
Dr Arusha Campbell-Chambers is a Vincentian dermatologist who founded the Dermatology Solutions Skin Clinics & Medical Spas in Montego Bay, Kingston; St Vincent and Antigua, with a vision to "Create Complete Wellness: Skin, Body, & Mind."