Posted on
Vincentian Naval Officer commissioned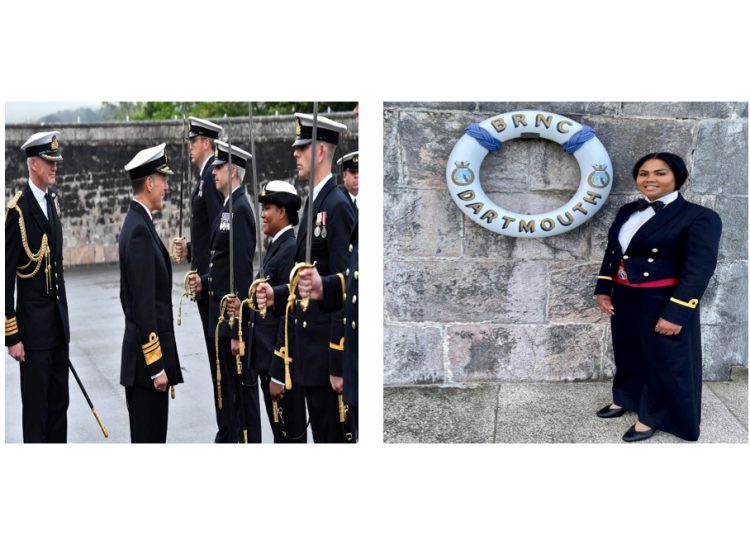 Vincentian-born Racquel Stephens-Marter, also known as Racqui, a graduate of the St. Joseph Convent Kingstown commissioned on Thursday, August 12, 2021, as a Sub- Lieutenant in the Royal Navy. She joined the Royal Navy in 2008 as a Supply Chain Logistician, reached the rank of Petty Officer and then completed the challenging Senior Upper Yardmen process. This process assessed her leadership, academic, effective intelligence, and physical abilities which she successfully achieved.
This was followed by a final selection process to become a Logistics Officer; she was one of only three Ratings selected from the Royal Navy in October 2020, a release states. Now commissioned, she will complete her logistics Officer training prior to her first appointment as a Logs Officer.
Overcoming the gruelling process of selection from the ranks, whilst balancing highly successful operational and family commitments, Racqui continues to dedicate her time to coach and mentor juniors to support their career and personal development. She credits the support of her mentors and family for her success. Since joining the Royal Navy, she has completed a BA (Hons) degree in Leadership and Management and is currently in the final year of her master's degree in Human Resources Management. Racquel is the daughter of Gracey Stephens-Lyttle and Nolan Daniel.