Posted on
Tropical Storm Warning discontinued for SVG – All clear given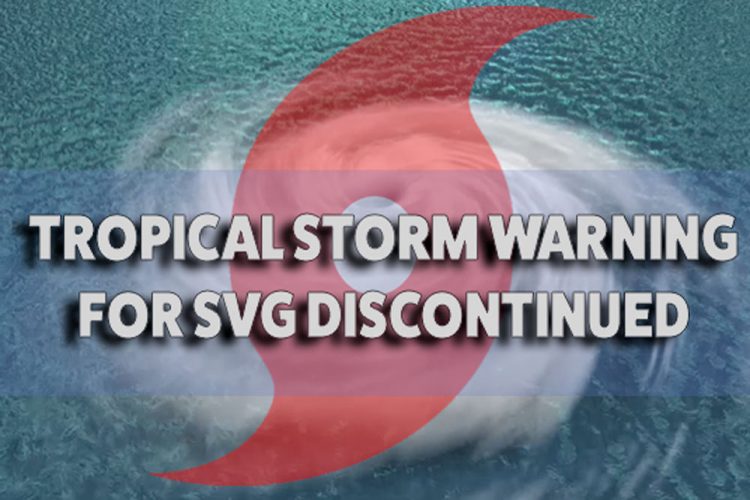 At 6:00 p.m. today, the St Vincent and the Grenadines Meteorological Services discontinued the Tropical  Storm Warning for St Vincent and the Grenadines. This means that St Vincent and the Grenadines is no  longer under threat from Tropical Storm Elsa. 
THE ALL CLEAR IS GIVEN. This means that: 
∙ All businesses and non-essential services in St. Vincent and the Grenadines can now continue to  operate as usual. 
∙ Residents are free to go about their normal business with caution. 
A Flash Flood Watch is however still in effect for St Vincent and the Grenadines until 6:00 a.m. on  Saturday 3rd July, 2021. The High-Surf Advisory and Small-Craft Warning also remain in effect until  12:00 p.m. on Sunday 4th July, 2021. 
Small craft operators and persons living close to the coastal areas areas are asked to continue to be vigilant and  avoid going too close to the shores. 
Persons living near river banks, close to areas that are prone to flooding and landslides are asked to  continue to exercise caution and be prepared to evacuate at short notice if it becomes necessary.