Posted on
23 New Technician class radio amateurs graduate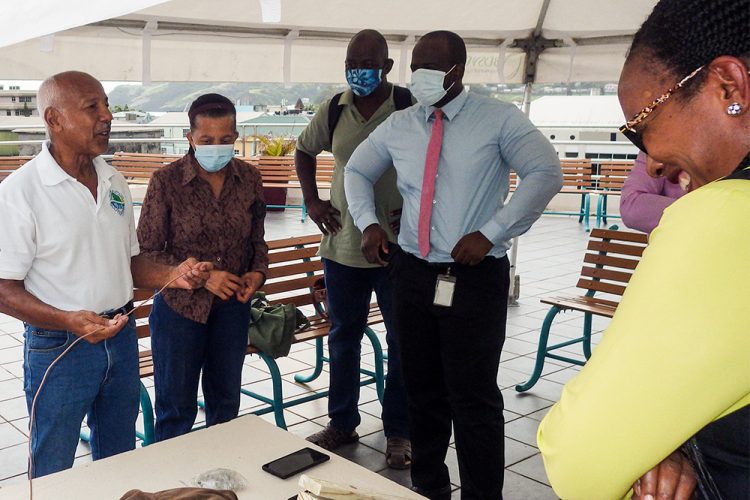 Twenty three new radio amateurs were on Monday June 28, added to the Ham radio fraternity in St Vincent and the Grenadines (SVG).
The new radio operators, drawn from the private sector, and a few retirees, successfully completed the rigorous course, surpassing the 80% pass mark, a release states.
The week long course, covered areas including OHMS law, identification and use of electrical components, basic electricity, wave propagation, antenna construction, the phonetic alphabet, and radio protocols among other areas.
It was conducted by Director of the Youlou Radio Movement (YRM), Donald De Riggs – J88CD, assisted by Omoro De Riggs – J88NFG. The course also provided an opportunity for hands-on experience with the construction of a 2- meter loop antenna.
The tests that followed proved that the students now know how to make an antenna in emergency situations.
"The timing was just perfect as we are now at the beginning of what is expected to be an active hurricane season, and we need as many trained radio amateurs, from a wide geographic spread in our territory, so that in the event of a major disruption of Internet or telephone service, Ham radios can form a reliable means of communication", De Riggs said.
The YRM recently received a quantity of dual band radios from the business sector in Taiwan which have already been deployed on St. Vincent and Bequia, with the rest of the Grenadines receiving their quota early in July. Some of these radios have been specially programmed with all marine frequencies for fisherfolk on St. Vincent and Mayreau. The YRM philosophy is to empower the most vulnerable and needy first. All recipients have expressed their gratitude for these useful gifts which was organised by the SVG Embassy in Taiwan.