Posted on
CDEMA receives Deployment Package from Global Affairs Canada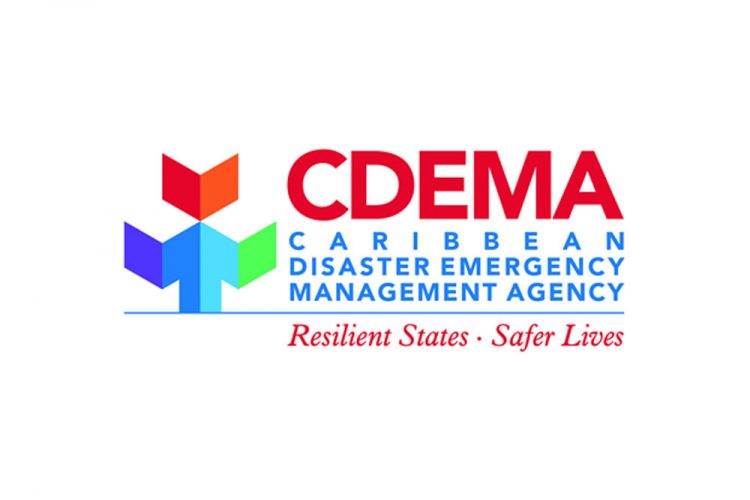 The High Commission of Canada to Barbados and the OECS on May 19, 2021 officially handed over a Deployment Package to CDEMA to support its Response Units. The package, worth over CAD$15,000, was funded through the Targeted Support to CDEMA Project and equips teams with backpacks, hats, insulated water bottles and waterproof mobile phone cases.
Executive Director (ag) of CDEMA Elizabeth Riley expressed her appreciation for the ongoing partnership saying, "Canada has been an excellent partner of CDEMA, and this is a statement from my heart…the first multi-year project that I managed at CDEMA was a Canadian Finance Project and it was a game changer in what we were able to bring to the table in pushing the resilience conversation. The flexibility of how the Government of Canada interfaces with us as an implementation agency has really allowed us to do our jobs that much better."
High Commissioner of Canada to Barbados, Lilian Chatterjee said: "We are very happy to support CDEMA, a long-term partner for almost 30 years, and this is just one of the outcomes of the Targeted Support to CDEMA Project. I think CDEMA is the perfect example of an agency that walks the walk… and I believe that CDEMA is a jewel and an agency that should be treasured."
Plans were discussed to address the ongoing recovery process in St. Vincent and the Grenadines, where Canadian $500,000 will be mobilised through the Targeted Support Project's Caribbean Early Recovery Fund. Canada also has pledged its full support to CDEMA's work in the Participating States [as the 2021 hurricane season approaches].