Posted on
Name your Prize is new Flow promotion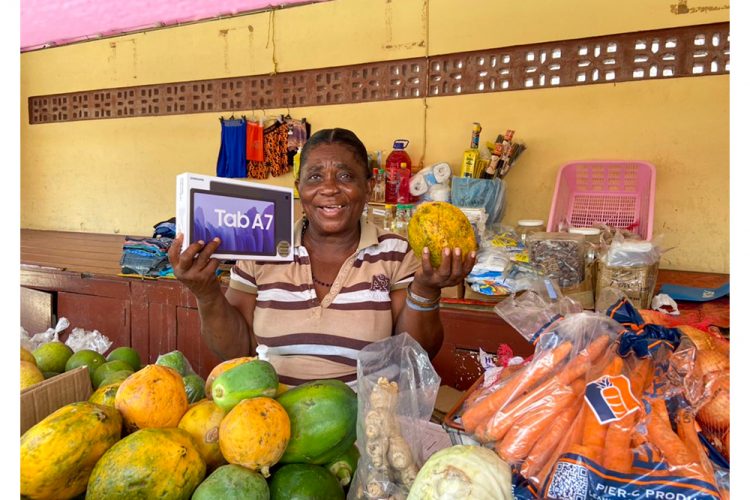 Telecommunications provider Flow has announced the start of a new campaign that will see customers win $15,000 in cash and prizes. The Spin to Win promotion was launched on Monday, January 18, 2021 with the first lucky winner being selected on Friday, January 22 2021 on-air at a popular radio station.
"Customers are eligible to win through several channels including: activating a 3, 7, or 30-day prepaid plans, Credit topup of $10 or more, Port/ Switch to Flow prepaid or postpaid and settling monthly Flow accounts in full. Lucky customers can expect to choose between multiple cash prize denominations, up to oneyear free Flow services, Samsung smartphones, spa treatment packages, Samsung tablets, grocery vouchers, shopping sprees and more," a release from Flow said.
Winners in the telecommunications provider's promotion are contacted on Saturday mornings via telephone call and given the option to Spin to Win. Once the customer agrees to take part, local radio hosts along with Flow representatives spin the wheel after which the customer is informed of three prizes from which they get to name the prize of their choice. Several winning customers agreed to video calls of the live draws which helped them make a better-informed decision.
"It's the shock factor that makes it fun for all involved while in-studio. Hearing the customer saying I am listening right now; you can almost hear their heartbeat through the phone" commented Marketing Assistant Daz Arthur who is often present when draws are being done.
"I really want the free year of service but, my son would benefit from the tablet so that's my choice," a lucky winner opined. "As a farmer when I'm in the land I get good signal so give me the free [mobile] service cause my work is rough, I might break them fancy phones" another
winner shared live on-air.
Marketing Manager for the FLOW Southern Venture Markets – Nikala Williams-Rodgers highlighted "As a bonus to help ease the strain of online studies, this month customers will receive a Samsung A7 tablet absolutely FREE when they bundle a new postpaid service with their existing Flow fixed services and also enjoy 50% off their new mobile plan every month. Prepaid customers will also get triple data on Always On plans and double bonus credit with every top up of $10 or more."