Posted on
Community spread confirmed in SVG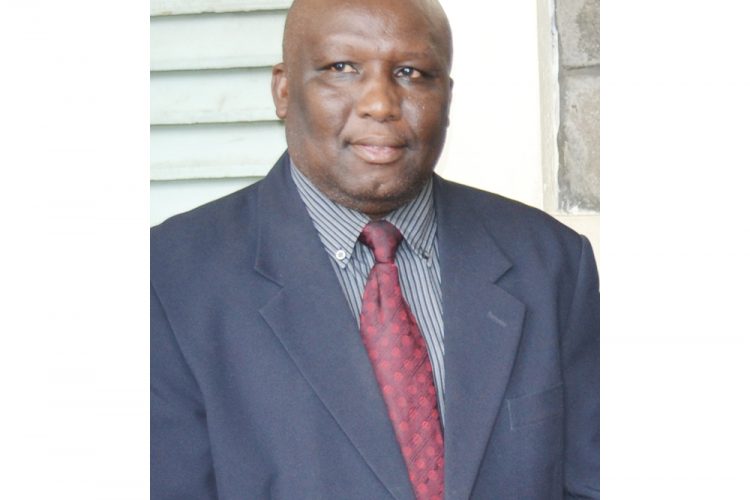 Local health authorities have declared that there is community transmission of COVID-19 in St Vincent and the Grenadines.
Health minister, St Clair Prince made the declaration during a virtual press briefing held by his ministry this afternoon.
"Based on the new information gained by the clearance of backlog taken from contacts of known positives, routine screening and of persons with flu symptoms, it has been determined that we have moved into a phase of community transmission…in St Vincent and the Grenadines," Prince said.
Giving an update on the latest numbers of COVID-19 in SVG, the health minister noted that cases are clustered into families and small social groups, including patrons of gambling sheds and small rum shops.
SVG has been experiencing a spike in cases in persons with no recent travel history since the end of December, with yesterday's numbers showing an additional 103 cases being added to the tally.
These cases were recorded from samples collected between January 21 and February 3.
Chief Medical Officer, Dr Simone Keizer Beache said today that 1021 local cases of COVID-19 have been recorded to date.
Of this figure, 494 are from contacts of known positives, 177 are persons who presented with flu-like symptoms and tested positive and 47 are persons who tested positive on exit screening.
The health official also noted that 303 of these positive local cases had no indication on their form of a reason for screening.
She said it was possible that they could have been a part of random screening carried out earlier.
"While we have many new clusters in terms of families and meeting places, this pattern of transmission is consistent with community spread," the CMO said.
Based on information presented in an epidemiological report, a 6.6 per cent positivity rate was recorded on January 11 which increased to 15.7 per cent on January 21.
The positivity rate is the percentage of all coronavirus tests performed in a particular period that are actually positive.
Rates of 16.6 and 15.3 per cent were recorded on January 28 and 30 respectively.
Keizer-Beache said testing from samples on February 1 and 2 thus far show rates of 2.7 and 3.2 per cent respectively.
She said on February 3, there were two positive cases and yesterday, February 4, there was one case.
"Given the incubation period of 14 days, we anticipate that we might see increased rates of COVID-19 from January 24 to 28 coming back down so we anticipate we will be seeing more new cases in another few days," she said.
The health official added that the ministry's aim is to maintain the decreased incidence of COVID-19.
Dr Roger Duncan, the medical officer in the ministry of health outlined the strengthening of existing protocols during today's briefing.
It is now mandatory to wear masks in all public vehicles and the capacity has been reduced to half, including the driver and conductor.
For example, an 18-seater van will only be allowed to transport 9 persons, of which the driver and conductor are included.
Mask-wearing is also now mandatory at public and private establishments where the public have access and there is to be no in-house dining for public restaurants and bars.
Takeaway services should be made available.
Mass gathering protocols will also be enforced, with special emphasis being paid to bars, gambling sheds and rum shops.
These strengthened protocols will be enforced for four weeks in the first instance, upon which time, they will be reviewed.
To date, a total of 1170 COVID-19 cases have been recorded in SVG, of which 790 remain active.
A total of 377 cases have recovered and three COVID-19 related deaths have been recorded.
There are still 500 cases under investigation by the Ministry of Health.
The media were not allowed to ask any questions at today's press briefing.
Cuthbert Knights, the permanent secretary in the Ministry of Health indicated that a press conference will be held on Tuesday, February 9.
[UPDATED on Friday February 5, 2021 at 5:31 pm to change "transmission rate" to "positivity rate"]