Posted on
Local automotive shops participate in Reef Guardian Automotive Programme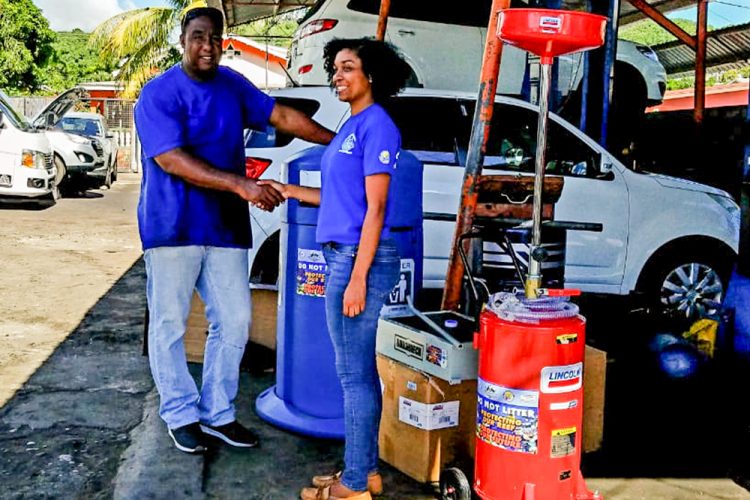 Four local Automotive Shops are now better placed to take better care of the environment and more specifically coral reefs, having participated in a pilot programme organized by the National Parks, Rivers and Beaches Authority in collaboration with the Australian Direct Aid to protect the environment and more specifically the Coral Reefs.
The South Coast Reef Guardian Automotive Pilot Programme is designed to sensitize Automotive Shops about the importance of protecting the environment especially our coral reef eco system and to stop marine pollution from these shops.
The first automotive shops to participate in this pilot program were: ASL Autos, Ali's garage, Toney's Garage and Lucas Service Center. These establishments were participants in a workshop put on by the National Parks, Rivers and Beaches Authority during which they learnt how to dispose and drain automotive oils properly and also a cleanup campaign on the beaches of waste oil disposal. Each participant was given and oil drain equipment and bins to help with their disposal of the oils.
Coral Reefs are beautiful sculptures beneath the ocean that provide homes to many species of fish. They are an important part of the marine ecosystem, apart from this; Coral Reefs are an attractive form of life and a haven for divers.
The handing over of the bins took place at Ali's garage in Villa on Friday, December 11, 2020.