Posted on
Residents of SVG advised to avoid contact with unscreened persons travelling from Trinidad, St Lucia and Martinique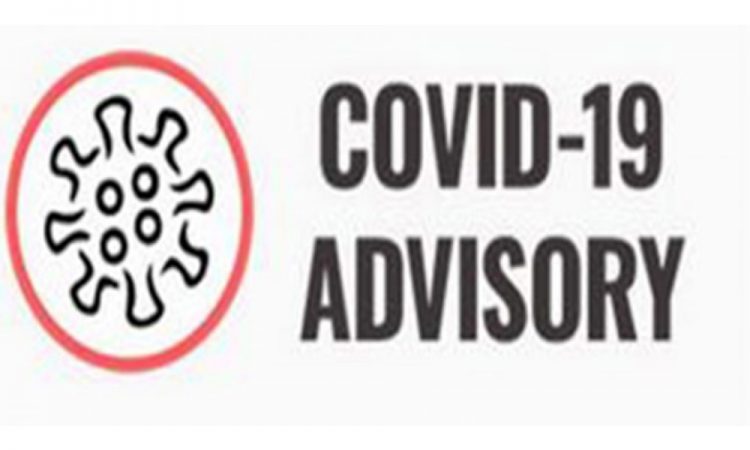 Residents of St Vincent and the Grenadines (SVG) are being advised to avoid any contact with persons travelling from Trinidad, St Lucia and Martinique who have not been screened by the Port Health Teams of SVG.
On Thursday, a release from the National Emergency Management Organization (NEMO) said SVG is currently classified as low risk for the transmission  of COVID-19.
"However, some of our close neighbours such as Trinidad, St Lucia  and Martinique are classified as high risk and travelers from these countries have a  higher risk of being infected with the coronavirus that causes COVID-19.
"All residents in St Vincent and the Grenadines, especially those in the Southern  Grenadines, North Windward and North Leeward communities of St Vincent and  the Grenadines such as Union Island, Fancy and Chateaubelair, must be especially  careful and avoid any contact with persons traveling from these countries who have  not been screened by our Port Health Teams," the release said.
"Additionally, persons who are aware of unscreened travelers from these countries or who have themselves been in contact with such persons or who traveled to these high-risk neighboring countries should alert their district health team. The public is reminded that most persons with COVID-19 do not have any symptoms, but can still infect persons they come into contact with."
On Thursday, SVG recorded two additional imported Covid-19 positive cases, one from the United States, the other from the United Kingdom. Both persons tested positive on day-five screening, after arriving with negative RT-PCR results and testing negative on entry screening.
SVG has now recorded a total of 87 Covid-19 cases, 80 of which have recovered. There are now seven active Covid-19 cases, all imported from countries categorized as high risk.