Posted on
Newspapers under threat globally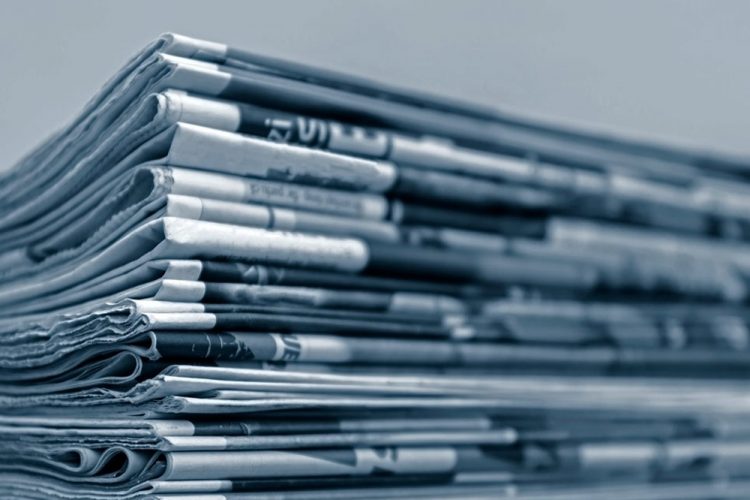 The US non-profit news organisation, 'The Intercept', has revealed the frightening news that more and more newspapers in that country are being forced to close. It claims that over the last 15 years, half the newsroom jobs at US newspapers have been eliminated, many famous papers have gone out of existence and private equity companies are gobbling up some of the remaining newspapers, stripping their assets for short-term profits.
This is a trend not confined to the United States (US) alone as all over the world the same trend exists and more and more newspapers, particularly in smaller markets are being forced to close or sell out. In the US more than one-third of the newspapers in publication in 2004 have since been forced to either sell to new owners or close entirely. Today cities as big as Pittsburg (population 1.7 million) now have no daily newspapers at all.
Faced with steep revenue declines as the media giants Facebook and Google now compete unfairly with traditional papers eating up the lion's share of advertisements while costs continue to climb, newspapers in the US, Europe and the rest of the world are increasingly facing bankruptcy.
The COVID-19 pandemic has only made matters worse, accelerating the crisis in journalism with a deluge of layoffs, asset sales and newspaper shutdowns. Even small countries like St Vincent and the Grenadines are being affected in this way.
More and more, says 'The Intercept', "it is clear that the old print newspaper business model is dead and never coming back. Classified advertising revenue is gone and paid subscriptions of print dailies are fading fast".
Questions are even being raised whether newspapers as we know them will exist at all in 20 years time.
This has huge implications for democracy and public accountability and is not just a matter for newspaper publishers alone but for the wider societies as a whole.(Contributed)