Posted on
Buccament Bay student wins Bible Quiz for October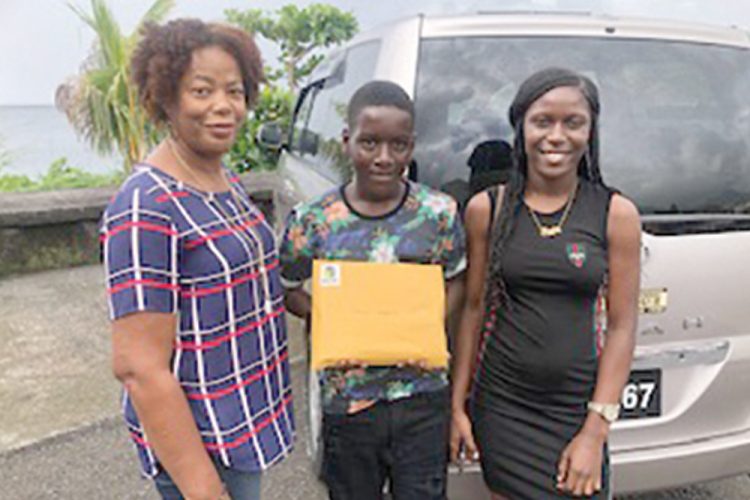 Omarion Frederick of the Buccament Bay Secondary School took away the prize as winner of the Secondary School Bible Quiz (SSBQ) for October, 2020.
Omarion, accompanied by his sister Kenisha, herself a previous winner (July 2017), received his prize from Janelle Jack at the Solidarity Car Park in Kingstown on Saturday.
He is the first student from the Buccament Bay school to win in the Quiz's 13 year history.
His prize comprised a Bible, $200, Acute Cosmetics $200 voucher, Jujube $100 voucher and a gift for his parent.
The SSBQ will be rebranded and be opened to the public beginning in December 2020, SSBQ terms and conditions will apply, it will be called the Scriptural Search Bible Quiz.