Posted on
New SVG Public Service Commission sworn in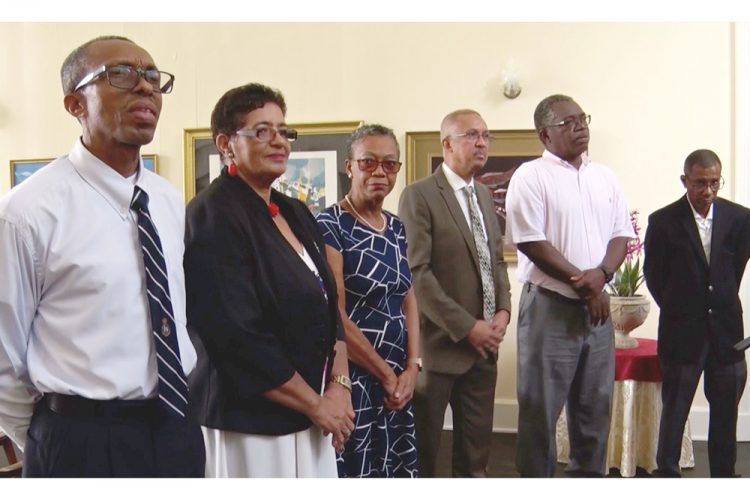 The Public Service Commission (PSC), the body that governs the public service of St Vincent and the Grenadines (SVG) now has a new Chairman in the person of lawyer Stephen Williams.
Stephen Williams replaces outgoing chair, Lawyer Cecil "Blazer" Williams who served for 19 years in that position.
The new Chairman was sworn in last Friday November 20 at Government House, along with the five other new members of the Commission.
The other members are Dr George Bristol former Principal of the George Stephens Secondary School; Lennox Bowman former Chief Executive Officer of the Government Employees Cooperative Credit Union (GECCU); Patricia Martin, former Permanent Secretary in the Ministry of Foreign Affairs; and Anastasia Browne-Harry, former
Civil Servant. Sidney Morgan, a former Sergeant of Police, will represent the Police Service Commission.
Speaking at the swearing-in ceremony, Governor General Dame Susan Dougan acknowledged the contribution of the former PSC Chairman Cecil "Blazer" Williams and expressed gratitude for his service, along with the other members of Public and Police Service Commission for exhibiting "a high standard of professionalism, always resourceful, reliable, committed and served faithfully and well." The Governor General reiterated her confidence in the appointed members that they will serve their country well. Dame Susan further stated that all members are "poised to provide exemplary service."
The Governor General stated the importance of succession planning, noting that it should be taken very seriously. The first female head of state added that it is crucial that it is firmly implemented because analysis shows that it is indicative of what we know, need and what is required in the future; and it is paramount in any Ministry as it involves personnel and human resources.
In her closing remarks, the Governor General congratulated the newly appointed board members and emphasized her faith in their abilities to make informed and good decisions.
The objective of the Public Service Commission is to implement and enforce the various Civil Service Orders, Public Service Regulations and Statutes governing the management of the Public Service.
The last day of the 2018-2020 term of the Commission under Chairman Cecil "Blazer" Williams was Tuesday, November 17, 2020.
The Swearing-in ceremony saw the attendance of the Attorney General, Jaundy Martin; senior members of the Public Service and the Royal St Vincent and the Grenadines Police Force.
(API)