Posted on
Police officers move up the ranks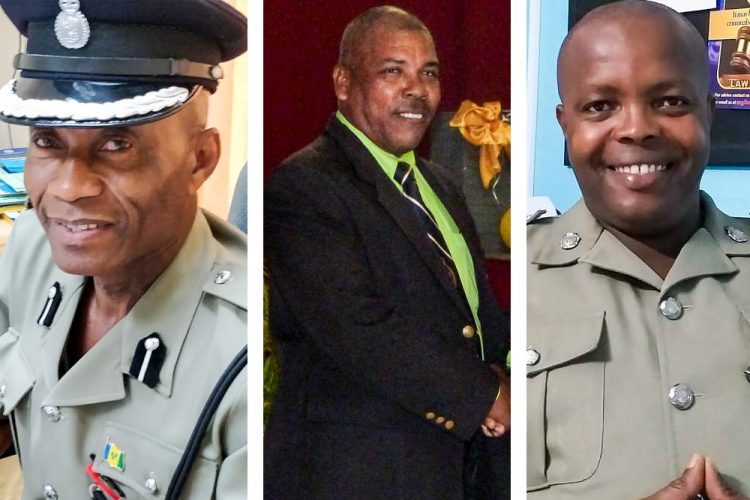 Almost 50 of this nation's police officers have been promoted to various ranks within the local constabulary.
A release from the Royal St Vincent and the Grenadines Police Force (RSVGPF) this week said the Police Service Commission had approved the promotion of 47 police officers, which became effective on November 3.
Leonard Fergus was promoted to Assistant Commissioner of Police while Hesron Ballantyne, who was an assistant superintendent of police has been promoted to Superintendent of Police.
Elgin Richards and Hawkins Nanton, both previously inspectors, have been appointed Assistant Superintendents of Police.
Four Station Sergeants; Parnel Browne, Vaughn Miller, Dwight Rogers and Angus Morris have been promoted to the rank of Inspector of Police.
Six Sergeants have also moved up in rank to become Station Sergeants. They are Olson Rodney, Stephen Charles, Maxian Richardson, Julian Cain and Dwayne McKenzie.
According to the release, Commissioner of Police, Colin John has approved promotions in the constabulary which include eight Sergeants of Police, five Acting Sergeants of Police, nine Corporals of Police and 12 Acting Corporals of Police.
John also congratulates all officers who have been promoted and emphasised that "promotion should not just be seen only as a personal achievement but that which also increases the duties and responsibilities of the officers who were promoted".
He also stressed the need for all police officers, including the newly promoted officers, to take their responsibilities seriously in the interest of national security and the safety of the citizens in SVG and visitors as well.