Posted on
Six finalists to speak at the 32nd annual Secondary Schools Public Speaking Competition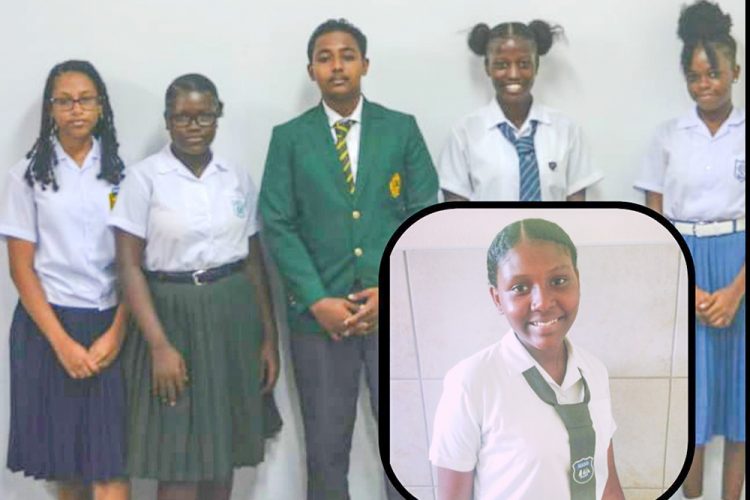 The 32nd annual Secondary Schools Public Speaking Competition sponsored by FLOW will take place on Thursday, October 22, at the Kingstown Methodist Church Hall from 7:00 pm.
The six finalists will speak on the topic: "Politicians across the world are using the COVID-19 pandemic to their advantage whilst medical officials are at their wits end trying to gain their voice."
The six finalists will each receive a smart phone along with data from the sponsor FLOW. In addition to the Lion Michael DeFreitas challenge trophy, the winning school will receive funding amounting to $3000 for a school project of their choice.
For the fifth year, FLOW will provide a two-year scholarship to the top three participants with the first place student receiving $2000 each year, the student in second place will receive $1000 each year and the person in third place will receive $500 each year at a tertiary institution.
Because of the COVID-19 protocols, only a limited number of persons will be permitted into the Church Hall. Hence, entry will be by ticket only.
Entry passes may be requested from the club members and collected at the Lions Lotto booth at Heritage Square.
Each school in the finals will be granted 10 passes. The finals will be brought live on VC3 television, Nice Radio, We FM and SVGTV.
The six finalists will appear in the following order: Maraika Baptiste – St Vincent Girls' High School; Arianna Jardine – Mountain View Adventist Academy; Kenally Texeira – Georgetown Secondary School; Stanislaus Gomes – St Vincent Grammar School; Jia Gloster – Union Island Secondary School and Charity Hope – St Joseph's Convent Marriaqua.
The students will each speak for 10 minutes on the main topic, five minutes on the topic of their choice and two minutes on an impromptu topic.