Posted on
Two named to lead SVG Committee of Caricom Youth Ambassadors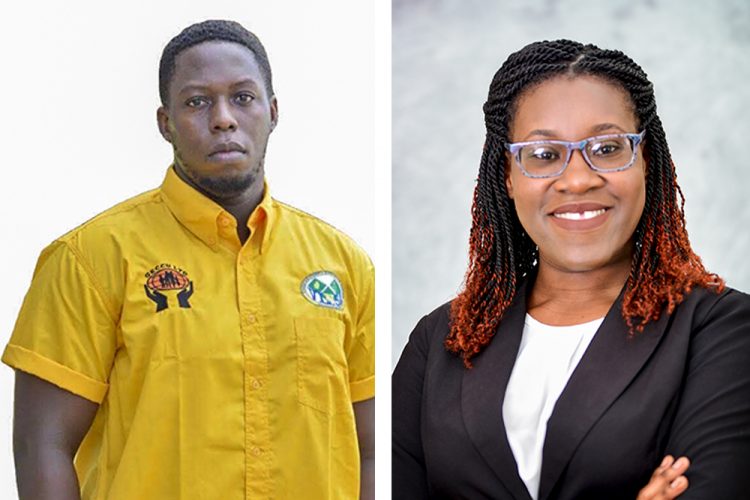 The CARICOM Youth Ambassadors (CYA) Programme has named Shafique Sam and Rose-Ann Richardson as the new male and female CARICOM Youth Ambassadors, to spearhead the St Vincent and the Grenadines (SVG) Committee.
Sam and Richardson are expected to maintain commitment and dedication to Caribbean unity and CARICOM integration; respect for cultural diversity; effective youth participation; equality, equity ad non-discrimination; human development and empowerment; partnership, coordination and co-operation; social dialogue; capacity building through knowledge sharing and professionalism through integrity and honesty.
SVG, through the CYA Programme has continued to foster Youth Engagement for Global Action. The CYA Programme has contributed to increased youth knowledge and awareness of CARICOM issues and priorities; and has assisted in integrating the views and perspectives of young people from across the region into national, regional and international policy.
Sam is a lover of history, music and culture and a regionalist at heart. He is passionate about the Caribbean, its heritage and development. He completed a BSc in International Relations and a M.Sc. of Government at the UWI Mona.
His Master's thesis was entitled: "National Identities versus Regional Identity; The role of nationalism identities in Caribbean integration". Presently, Sam is employed at the Ministry of Foreign Affairs, Trade and Commerce. In his spare time, he enjoys listening to podcasts and learning new things.
Richardson is a Barrister and Solicitor and currently works as Crown Counsel in the Office of the Director of Public Prosecutions/ National Prosecution Service. Richardson has a keen interest for youth work and development. She hopes that through the work of the CYA, forums such as the National Youth Council/Youth Parliament, would become active again, thereby giving the youth another avenue to make a meaningful contribution to SVG.