Posted on
NLA $125,000 scratch game jackpot claimed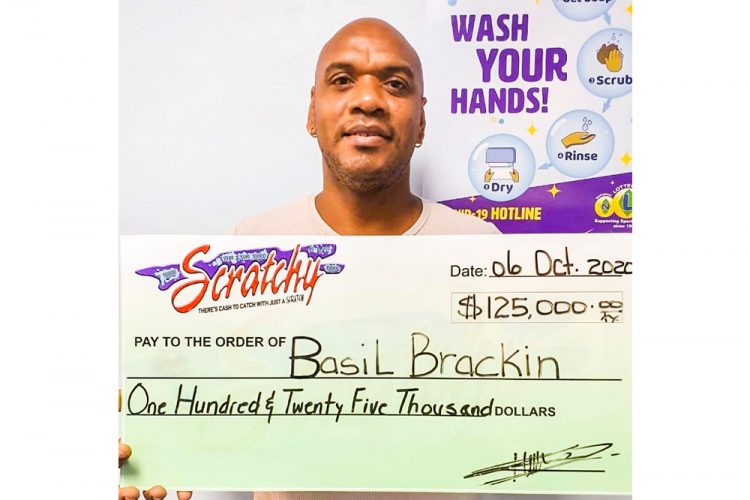 Basil Brackin is the winner of the National Lotteries Authority (NLA) top prize of $125,000 for the NLA's $10 scratch game, '$125,000 JACKPOT'.
The Sandy Bay resident claimed his prize on Tuesday, October 6.
He purchased his $125,000 life changing $10 scratch ticket at Shearman's outlet in Lowmans Windward.
The elated Brackin claimed that it was the first time he had ever won so much money from the NLA and had no immediate plans for the funds.
It was also a historic payout on scratch games for the NLA, this being the largest prize to a single winner from a single scratch ticket, a release from the NLA said.
"The National Lotteries Authority expresses thanks to the general public for their overwhelming support on all our games. On Friday October 9, 2020, the NLA will be launching a new ten dollar scratch game called "FIRE AND DICE" also with a top prize of $125,000.00," the release said.