Posted on
SMSS jumps to second place in SVG in CSEC 2020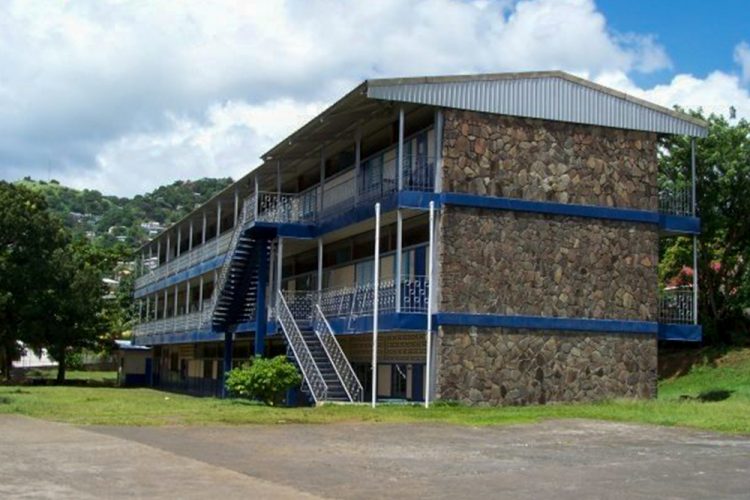 THE ST Martin's Secondary School (SMSS) has returned an overall percentage of 94.48 per cent in the 2020 CSEC examinations, which has placed them in second position in St Vincent and the Grenadines.
A release from the school said this year's performance is a significant increase over the 2019 results of 87.98 per cent.
A total of 61 students took 490 examinations in 26 subject areas. Twelve subject areas received 100% passes; and six received 90% and above. All other subjects gained upper of 75%. The subjects with the greatest improvement were: Mathematics, moving from 43% to 83%; and Economics, from 41% to 75%.
The top four student performances came from Matthew Trotman who attained eight subjects at Grade I, and two subjects at Grade II; Rhett Matthews achieved Grade I in six subjects, and Grade II in three subjects; Kyle Henry who gained four passes at Grade I, five at Grade II, and two passes at Grade III; and Mitchell Israel-Duharte got three subjects at Grade I, five at Grade II and two at Grade III.
"Principal of the St Martin's Secondary School, Yohance Gibson, is quite pleased with the excellent student performance in the exam. He has accorded utmost praise to the staff who have dedicated their time and effort, not only to their teaching and learning endeavours, but also to the lifelong benefit of students' inculcation of attitudes and actions that led to successful outcomes.
Moreover, accolades have also been expressed for the past students of the school who make up the Past Students Association (SAMPASA), both the local and overseas Chapters who have enabled students' access of online education by the provision of devices," a release from the school said.
About the students, Gibson had this to say, "We are extremely proud of our boys who performed well
amidst the many challenges which confronted them. We are looking forward to great things from them in the coming years!"
Regarding the staff, he was adamant that, "We have one of the best staffs in the world! I am privileged and delighted to be leading a team of people who love children and work hard to ensure that they are successful."
During the 2019/2020 academic year, the SMSS made several strides in the overall way forward taken by the school.
"It is safe to say that the school has led the way in online education in St Vincent and the Grenadines during the COVID-19 pandemic, even as its further upgraded learning platform has become an integral part of teaching and learning in this new era," the release said.
"A new school year has begun. With it comes new challenges, even as the coronavirus health crisis still looms. The St. Martin's Secondary School pledges to continue to be a beacon, firstly for those students who have entrusted their educational journey to the institution, and also to the community of St. Vincent and the Grenadines," the release said.
ST MARTIN'S SECONDARY SCHOOL