Posted on
Producers add valuable information to Caribbean rum labels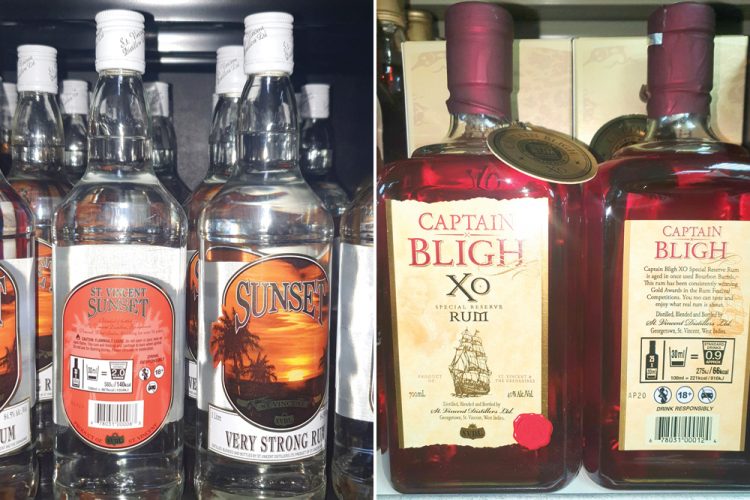 Kingstown, St. Vincent – 01 October 2020: Caribbean Rum Producers are now way ahead of many of their international counterparts with the introduction of new labelling on Caribbean Rum Products that will increase the information provided to consumers.
The new labels will show the amount of drinks per container, the number of calories per drink, and Advice Logos that warn against underage consumption, driving under the influence, and drinking during pregnancy.
According to the West Indies Rum & Spirits Association – WIRSPA – this underscores a commitment by rum producers to advocate and educate about the dangers of excessive consumption.
The agreement to improve labels was made in mid-2019, with a commitment to implement within a 24-month period, to allow time to adjust packaging and to design and phase in new labels. Despite the challenges posed by COVID-19, the regional body is reporting that several brands have already made good progress with the new labels being introduced by producers in Belize, Grenada, Guyana, St. Lucia, St. Vincent & the Grenadines, and Trinidad & Tobago.
Phillippa Greaves, Marketing Director of St. Vincent Distillers said, "this is a really important change for us, because consumers need to better understand what they're buying and the dangers of excessive drinking. Captain Bligh XO and our Sunset Strong Rum and also the SLR Rum are already in the market and Sparrow's will follow shortly", she said, "with the advice logos and the full serving information".
According to Greaves, "we're proud to say that we were first out the gate with new labels. It's a major commitment for us as a small company, but we see it as our duty. We hope others will follow suit!"
Chairman of WIRSPA, Komal Samaroo, who heads Guyanese conglomerate Demerara Distillers, said "there is no question that an unacceptably high number of persons in our communities have a problem with the excessive use of alcohol, and this has a negative impact on health. We also have major concerns about access to alcohol by underage youth. We fully accept that we have a role to play in this and our labelling commitment is one small but important part of that commitment". "By providing more information on labels", he added, "we educate and empower personal choice".
CEO of WIRSPA, Vaughn Renwick said "this is a ground-breaking commitment by rum brands – it takes time to design new labels and to phase out old stock – and sometimes even bottles have to be changed. It's an expensive process." Renwick added "We're pleased to see that some producers have been able to implement the changes on some brands already, especially bearing in mind the tremendous financial and logistical challenges posed by the COVID pandemic."
ABOUT WIRSPA
The West Indies Rum & Spirits Producers Association (WIRSPA) is one of the oldest private sector trade associations in the Caribbean. It represents rum producers in Antigua & Barbuda, Barbados, Belize, Haiti, Dominica, Dominican Republic, Grenada, Guyana, Jamaica, St. Vincent & the Grenadines, St. Lucia, Suriname, and Trinidad & Tobago.
Visit www.wirspa.com; www.acr-rum.com
Tel: (246) 228-8033 Email: [email protected]