Posted on
Marion House anniversary to be commemorated with church service, documentary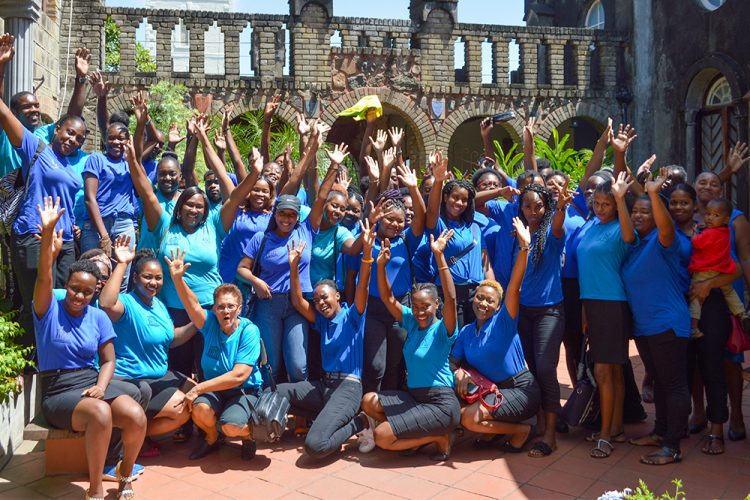 by Sheron Garraway
Imagine how chaotic the society would be without the services of psychological counselling, training and just a place to talk? And it's for free!
That's where the immeasurable services of Marion House come into play. The non-profit institution has been quietly impacting the lives of Vincentians for 31 years.
To observe the anniversary today, Friday October 2, a church service will be held at the Cathedral of the Assumption from 9 am. The chief celebrant will be Father Monsignor Michael Stewart, the man whose brainchild is Marion House.
As part of the commemoration, a documentary has been prepared and will be showcased. The short film will highlight the various programmes and achievements of Marion House, with specific focus on the youth and the various partners.
Director Jeanie Ollivierre said Marion House has been a beacon in the society, tackling issues in parenting, substance abuse and domestic violence. She noted that it is the only professional counselling centre in the entire country and all the services are free of cost. The Marion House director said they try to accommodate people from every spectrum and many clients such as juveniles, parents and substance abusers are referred to Marion House by the court.
Olivierre noted that the staff, who are all volunteers, do not get a salary, only a stipend and have been resolute champions at ensuring that the mission of – "Guiding the Individual unto the Role to Wholeness" is adhered to.
The Marion House Director revealed that there are several young people currently involved in phase two of the Youth Assistance Programme at the Technical Institute – while those who did the foods programme have completed the programme and are out on internship.
She excitedly announced that the new cycle of those involved in the parenting programme commenced on Wednesday, September 30.