Posted on
A head is not meant to only wear a hat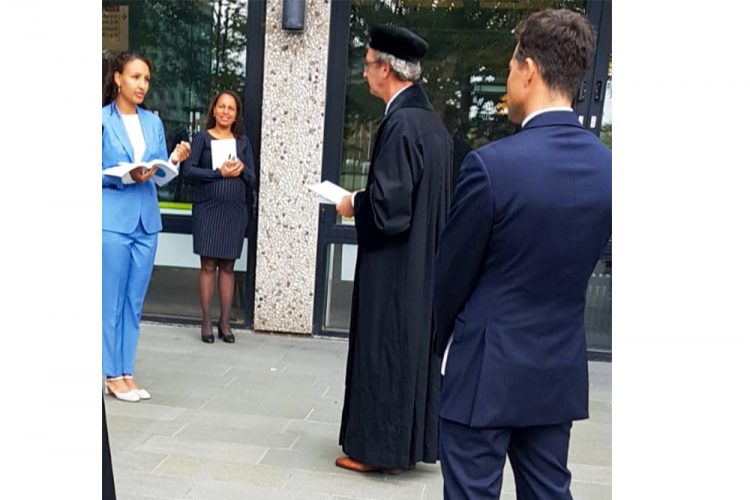 After four years of extensive research Pamela D Browne received her doctorate in the field of medical science. She defended her Ph.D thesis entitled: Exploring the Mind-Body Interaction: A Biopsychosocial Model in Pregnant Women and Children at the Free University in Amsterdam, The Netherlands on September 4, 2020.
Dr Pamela Browne's grandparents were the late Weston I Browne and Helaire (Eve) Edwards-Browne of Prospect.
Her parents Weston Browne and Henriette Broeks-Browne, her sister Dr Joyce Browne, and her relatives in St Vincent and the Grenadines, Curaçao and Holland wish Dr. Pamela Browne much success and happiness as she continues her career.
Pamela is another one of the late Adolphus Edwards' (Chauncey) great-grandchildren who has made true one of his favourite sayings:
"A head is not meant to only wear a hat!" (submitted by Irma Browne)