Posted on
Hairoun launches 'My Vibe My Land' Sweepstake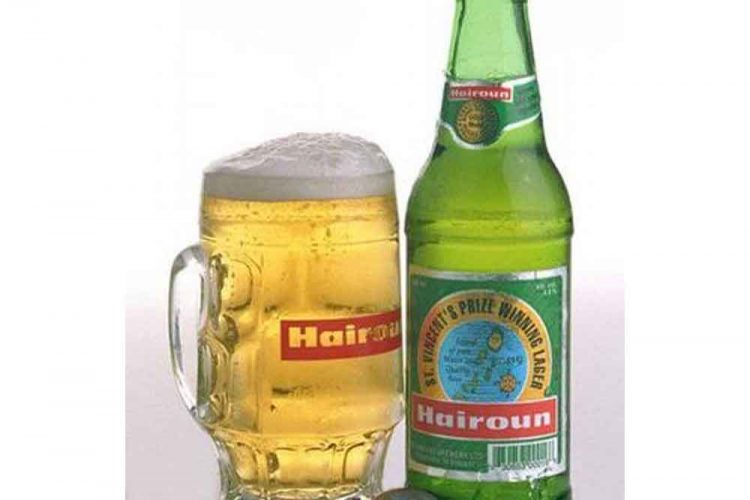 The St Vincent Brewery Ltd (Hairoun) is celebrating the 41st Anniversary of Independence of St Vincent and the Grenadines by rewarding consumers in an amazing way.
Yesterday, September 18, the Brewery launched the Hairoun My Vibe My Land Sweepstake in which drinkers of Hairoun Beer will have the chance to be the lucky winner of a plot of land anywhere in St Vincent and the Grenadines.
Drinkers will have the opportunity to collect six Hairoun crowns place them into an envelope with their name, contact information and drop them into boxes nationwide for the chance to win the land.
Once selected as the winner, Hairoun will contribute $50,000.00 towards the purchase of a plot of land on sale anywhere in SVG. The Sweepstakes which began on September 18 2020 and conclude on November 6 2020 in a grand draw in Kingstown.
"In addition, as we move into the Independence month we want to embrace our local culture with a Hairoun Vibe all over our island. Our aim is to showcase our local, artiste, food vendors, craftsmen, musicians, photographers and anything Vincy throughout our Hairoun Trail as we execute a series of Hairoun My Vibe My Land Community Saturdays.
"For more information, visit Hairoun Beer Facebook, Instagram and you can also contact the St. Vincent Brewery Ltd Office. Entries can be submitted to St. Vincent Brewery Ltd. Office, the St. Vincent Brewery Sales Trucks or email [email protected] St. Vincent Brewery Ltd. Is committed to keeping our customers, employees and communities safe during the Covid-19 pandemic. We never compromise on safety, therefore all Covid-19 safety protocols will be implemented and in effect," a release from the Brewery said.