Posted on
MOE receives donation of touchless thermometers from Vincycares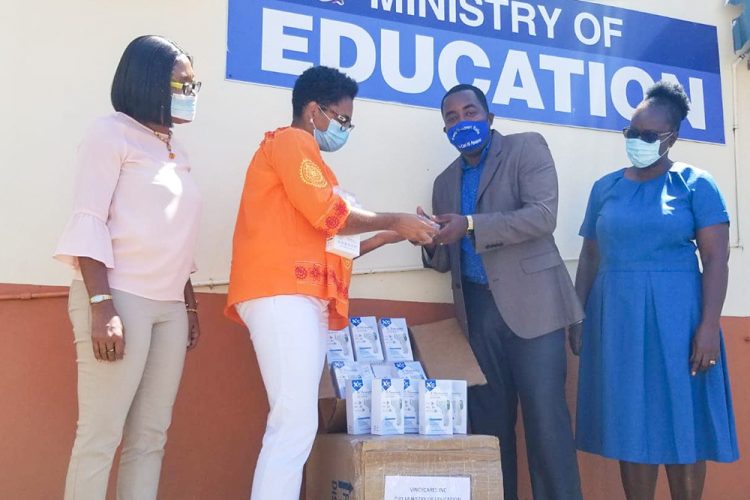 The Ministry of Education last week received a donation of touchless thermometers from New York based nonprofit organization Vincycares.
The 120 thermometers were handed over to the Ministry on September 11 by Marcia Kirton-Caesar, a member of the board of director of Vincycares.
Also present at the handing over ceremony were Jocelyn Blake-Browne – Senior Education Officer/ Primary Schools; Myccle Burke – Permanent Secretary; and Josie-Anne Small – Senior Assistant Secretary.