Posted on
SVG gets its own molecular laboratory unit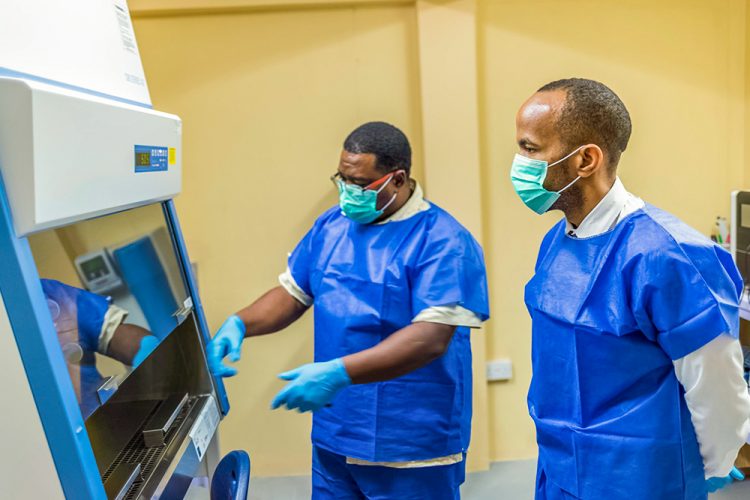 St Vincent and the Grenadines (SVG) now has a molecular laboratory unit, designed with the capacity to detect SARS CoV 2, the virus that causes COVID-19.
This technology is considered one of the most important scientific achievements for the 21st century and it is really an important milestone for St Vincent and the Grenadines to do polymerase chain reaction testing on island, which is considered the gold standard of molecular techniques, Elliot Samuel, Chief Laboratory Technologist said in a video posted on the Ministry of Health Facebook page on Sunday.
Samuel, also the head of the Laboratory Services Division in the Ministry of Health, said testing commenced on Wednesday June 24 and getting to that milestone was not an easy achievement.
He noted that the journey began with a consultation with the Pan American Health Organization (PAHO) after which they had to find appropriate space to achieve a three-room workflow that allows for PCR testing.
Samuel said having achieved the initial steps, they faced the challenge of moving resources from the international community to SVG in the face of a global pandemic.
He said this led to many government to government conversations and contact with international agencies and this allowed for the sourcing of a thermal cycler and other instruments to do PCR testing for COVID-19 on island.
At his juncture, the lab is only testing for COVID-19, but Samuel noted that they are headed in the direction of testing for other viruses.
We have now placed ourselves among the league of countries that have the capacity to respond to emerging or re-emerging viruses, said Samuel.