Posted on
Passengers who arrived in SVG on LI771 asked to call Covid-19 Hotline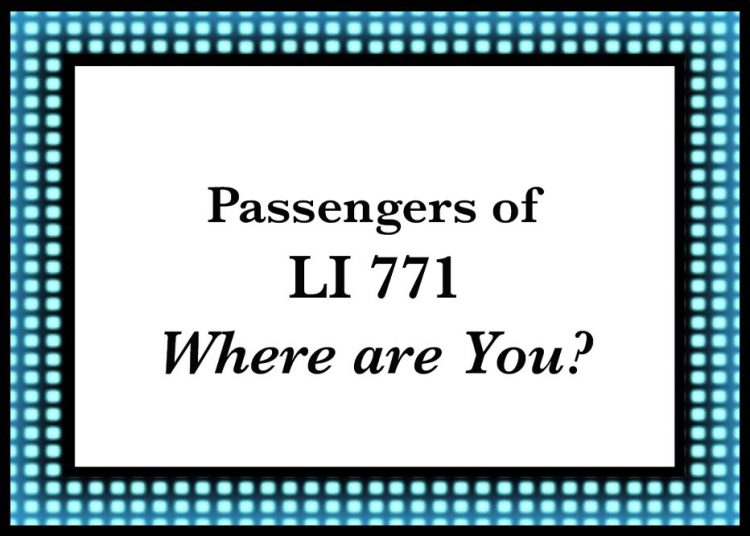 Passengers who arrived in St Vincent on LI771 on March 14, who have not yet been contacted by officials of the Ministry of Health, are being asked to call the COVID-19 Hotline at telephone number 534-4325, which is now operational.
This is in an attempt to reach all contacts of a passenger on the flight who had a recent history of contact with a COVID-19 positive case, a release from the ministry said.
SEARCHLIGHT understands that the passenger in question had travelled from New York to Guyana on March 7, on a Caribbean Airlines (CAL) flight, and sat near to a woman who died a few days later.
A test performed on samples from the deceased woman's body came back positive for Covid-19 on March 11. The deceased woman's husband has since also tested positive for Covid-19 News Source Gy has reported.
The passenger, a national of Trinidad and Tobago, left Guyana early on the morning of Saturday, March 14 and passed through Barbados, before arriving in St Vincent on LI 771, en route to Trinidad.
SEARCHLIGHT understands that Caribbean Airlines had refused to allow the passenger to board a flight from Guyana to Trinidad the night before, because of his exposure to Covid-19 one week earlier.
It is not clear why the passenger was allowed to board a LIAT flight after being denied permission to do so by CAL, and why it took LIAT until the flight had arrived in St Vincent to realise that the passenger had been exposed to Covid-19.
The release from the Ministry of Health said in accordance with International Health Regulations requirements, the passenger has been quarantined and will remain in quarantine here in St Vincent for the next seven days.
"While the passenger has not shown any signs or symptoms of Covid-19, a clinical sample has been taken for analysis," the release said.
The Ministry of Health, Wellness and the Environment urges the cooperation of the public in this matter.
Meanwhile, the Ministry of Health said all passengers who arrived in St Vincent on LI737 from Barbados on March 7, along with the Vincentian female who travelled from the United Kingdom via Barbados and later tested positive for Covid-19, have so far shown no evidence of Covid.
"Steps are being taken to prevent the risk of local transmission. These measures include the identification and contact tracing for all possible exposed persons. Relevant passengers arriving on LI737 from Barbados were traced and followed up according to World Health Organization guidelines," a release said.