Posted on
FOSH awards scholarships and bursaries to students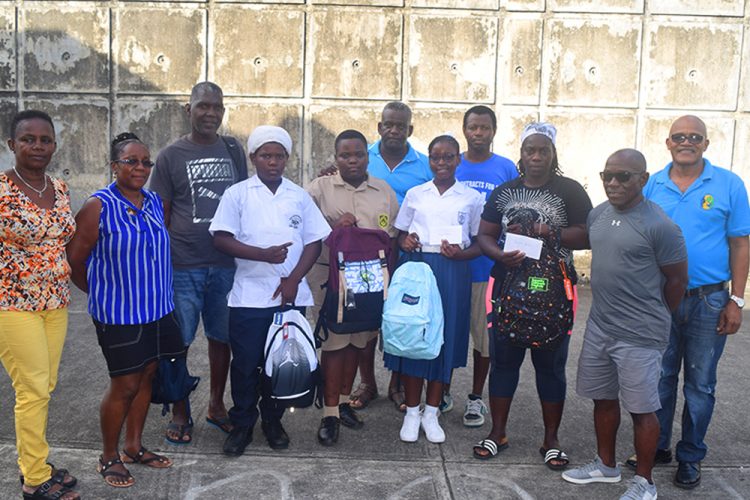 Friends of Sion Hill (FOSH) Inc. last week named its two scholarship awardees for 2019, along with the five recipients of bursaries.
The handing over, which took place at Marion House, saw Timar Creese and Sapphira Scott named as the 2019 scholarship winners.
Creese and Scott are attending the St Vincent Grammar School and the Girls' High School, respectively.
The scholarships are valued at $800 per year, and last for the five years of the students' enrollment at secondary school. Additionally, the scholarship winners, are to maintain an acceptable performance and their conduct must be exemplary. 
Meanwhile, Kenny Harry, Tafari Samuel, Malakai Poyer, Shyan Codougan and Akeelah James, were the bursary recipients.
They each received a book bag, along with stationery supplies and a cash award of $100. 
FOSH Inc.'s motto is " Rebuilding a community; one life at a time".