Posted on
US Embassy hosts NGO Grant Proposal Writing Workshop in SVG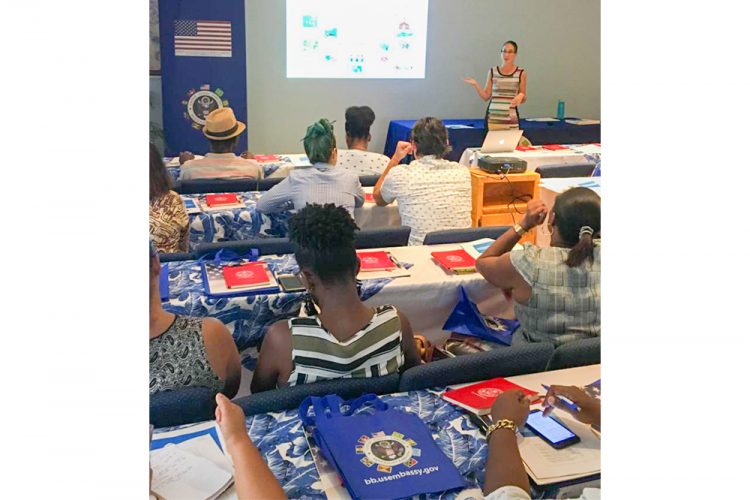 On Monday August 26, the US. Embassy hosted a Grant Proposal Writing Workshop for Non-Governmental Organizations (NGOs) and Civil Society Organizations in St Vincent and the Grenadines (SVG).
The workshop was conducted by Dr Luisa Boyarski, the Associate Director of Georgetown University's Center for Public and Nonprofit Leadership (CPNL) and Assistant Research Professor at the McCourt School of Public Policy.
Over 30 local NGO and civil society leaders attended the workshop which was held at the Blue Lagoon Hotel.  During the workshop, Dr Boyarski discussed ways to improve the strategic communication, fundraising techniques, proposal writing techniques, and management practices of NGOs.
Deputy Public Affairs Officer at the U.S. Embassy, Leland Lazarus, told participants that the US Embassy believes that non-governmental organizations (NGOs) are critical change agents in promoting economic growth, human rights and social progress and as such the workshop strengthened NGOs in the region by making it possible for them to apply for larger grant awards.