Posted on
SVGCA Inc helps five students financially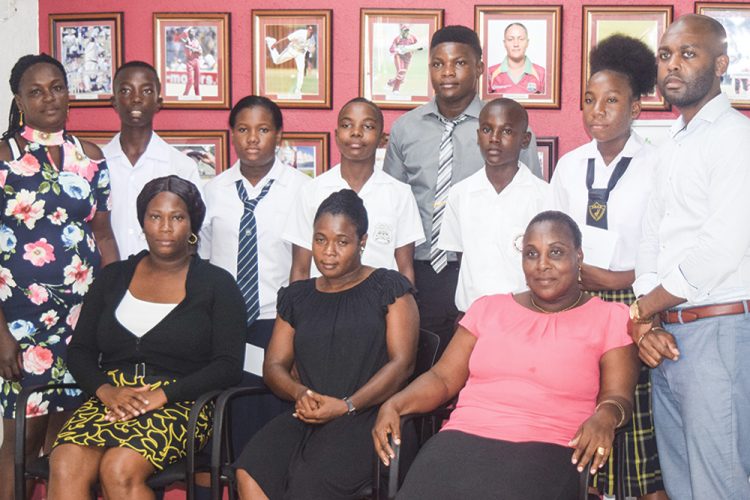 Five students were recipients of cash awards of $500 each, thanks to an undertaking by the executive of the St Vincent and the Grenadines Cricket Association ( SVGCA) Inc.
The students, all attending secondary schools, were presented with their cash awards last Monday at the SVGCA Inc's office, located at Arnos Vale.
The five recipients are Jaden Henry – West St George Secondary, Chandel Creese – Girls' High School, Jevon Richardson – Georgetown Secondary, Dexter Baynes – Thomas Saunders Secondary and Schey–Ann Gaymes – Petit Bordel Secondary.  
They were selected from the Lennox John National Cricket Academy (LJNCA) clusters.
The contributions to the students form part of the SVGCA Inc.'s efforts to empower young people, according to the association's president – Dr Kishore Shallow.
"We are not only committed as far as cricket is concerned, but also to a holistic development, which also includes areas such as academics," Shallow related.
Shallow told the students and parents present that they can follow the pathways set by former national cricketers Genielle Greaves and Miles Bascombe, who have been the beneficiaries of university education through cricket.
Last year, the SVGCA Inc. assisted four female cricketers in providing them with implements for their Technical/ Vocational training.