Posted on
Students visit VINLEC's Hydro Power Plant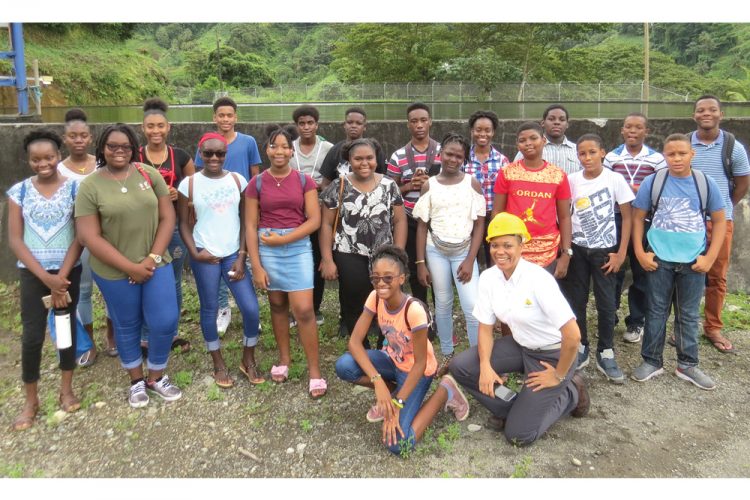 Beneficiaries of the St Vincent Electricity Services Limited (VINLEC) Education Awards programme participated in the second annual Youth Forum on August 21 and 22. This programme was established in 1984 and provides financial and moral assistance to children of employees.
VINLEC is mindful that youths are the future guardians of our country and agents for change. Within this framework, the youth forum was hosted to provide a support system for the students to succeed in setting and achieving their personal, academic, and career goals. It was also held to provide a platform for them to network, share ideas and knowledge.
The activities on the first day included team building exercises, breakout sessions and quizzes, as well as presentations. The roles and functions of VINLEC were also highlighted with emphasis on Health and Safety and Customer Services.
Transmission and Distribution Engineer, Mitra Malcolm made a presentation titled "Mathematics is your friend," to encourage the students to embrace Mathematics as this subject helps with critical thinking and problem-solving. Kish France, Trainee Engineer presented on Engineering.
Entrepreneur, Kimsha Williams spoke to the participants about the value of setting goals and how to choose the right paths to achieve such. She noted that dreams are very important in life as they motivate and inspire. Williams explained the importance of setting goals, having purpose in life and being focused.
She advised the participants to actively participate in discussions and make the choices that will benefit them. Williams emphasised that the youths should ensure that they purposely engage in decision making processes so that they can meaningfully contribute to the country's development.
On the second day, the participants were given a tour of the South Rivers Hydro Power Plant. Prior to the tour, they were briefed on how electricity and about the uniqueness of the South Rivers facility. A total of 23 persons attended the forum.