Posted on
Subsea fiber optic cable connecting Grenada, St Lucia and SVG arrives at Kingstown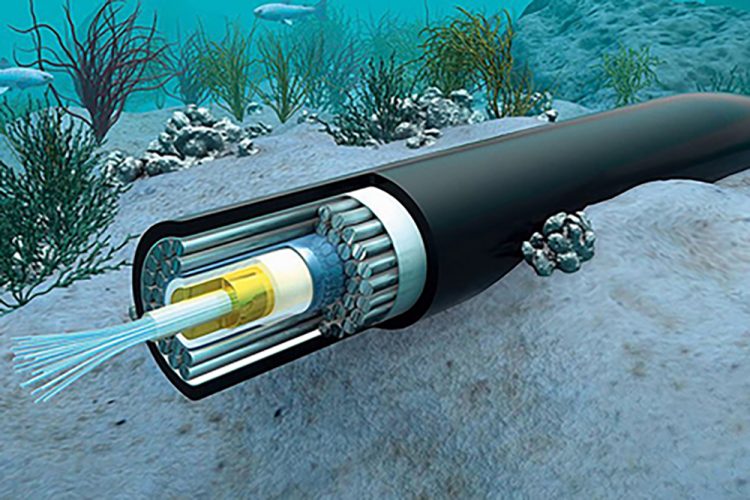 Fiber optic cable connecting Grenada, the Grenadines, St Vincent and St Lucia came ashore in Kingstown today.
The laying of the cable forms part of the World Bank funded Caribbean Regional Communications Infrastructure Programme (CARCIP) National Broadband Project. The project involves the provision, maintenance and operation of a government-wide area network (GWAN), an internet protocol PBX, and the installation, maintenance and operation of an undersea cable system for Grenada and St Vincent and the Grenadines.
The project is being implemented by the Government of St Vincent and the Grenadines through a Public Private Partnership with Digicel (SVG) Ltd.
Minister of Information Technology Camillo Gonsalves on his Facebook page said with this new development, St Vincent and the Grenadines will "soon have a broadband backbone rivalling Singapore, and better than many advanced nations!"
"This is a milestone in our ICT development. Once we have the infrastructure in place, the next step will be to use our new broadband superhighway to facilitate, education, health, security, commerce and entrepreneurship," Gonsalves said.
"We've rolled out almost 150 miles of fibre optic cable. We've connected Bequia, Union Island, Canouan, and Mustique. We've connected over 100 Government offices. We're using it to roll out a modern 911 emergency call service, modernise our phones and meeting tech, and improve the speed and cost of broadband connections."
Subsea fibre cable will also be installed from Owia to Chateaubelair. The installation is being done by the specialized subsea cable laying vessel, the CS Intrepid.
The subsea fibre cable will be connected to Cable Landing Stations and be joined to the terrestrial Fibre network currently being rolled out to complete a fibre optic broadband network throughout St. Vincent and the Grenadines. This is expected to be completed by September, 2019.
A media event to mark the completion of the installation of the subsea cable will be held this afternoon at the Cruise Ship Terminal. It is expected to be addressed by Prime Minister Dr Ralph Gonsalves and Minister of Information Technology Camillo Gonsalves.