Posted on
Major Rehabilitation works for North Leeward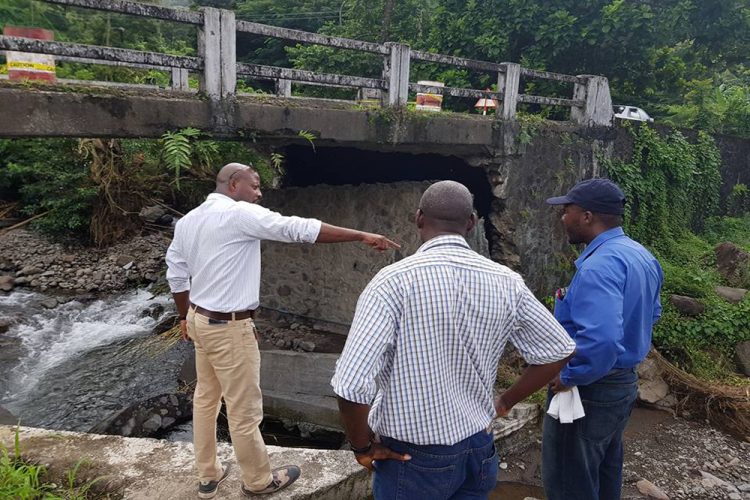 Residents in the North Leeward town of Chateaubelair are being advised to prepare for changes to their commute, as major technical work commences on the road network in the area.
The work is an important precursor to the plans to improve the road network and to reconstruct two bridges in Chateaubelair (Sharpes) and Fitz Hughes.
According to Senator Carlos James, a contract has been awarded to Sea Operations Limited to complete remedial works on the Fitz Hughes and Sharpes bridges, while asphalt resurfacing of the North Leeward highway will be done through the Roads, Buildings & General Services Authority (BRAGSA).
In addition to these scopes of work, James noted that several contracts will be awarded to local contractors to commence rehabilitation work in the Chateaubelair and Golden Grove areas, which were negatively affected by natural disasters.
According to James, who is the Unity Labour Party (ULP) caretaker for the constituency, following the completion of these projects, the rehabilitation programme will extend to other communities in North Leeward.
"We have earmarked several community and feeder roads for construction through the national road rehabilitation programme. The government, through its minister of works Hon. Julian Francis, is doing tremendous work and I am appealing to persons to put all hands on deck in support of this national initiative," Senator James said.
The road network in the North Leeward town has suffered major damage after torrential rains in November 2017.
A town hall meeting will be held tomorrow, Wednesday, June 13, from 6:00 pm at the Chateaubelair Faith & Life Pentecostal Assembly to address a number of initiatives under the rehabilitation programme.