Posted on
Methodlist church Youth Month 2017 Grand Finale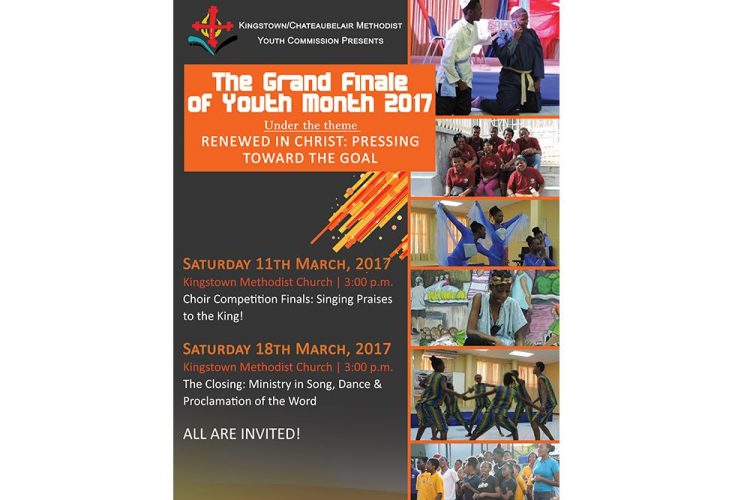 METHODIST CHURCH YOUTH MONTH 2017 GRAND FINALE

Kingstown, St. Vincent and the Grenadines – 15th February, 2017

The month of February every year is declared as Youth Month by Methodist Church in St. Vincent and the Grenadines. Within the Kingstown/Chateaubelair Circuit, the month of activities engages youth, age thirteen to twenty-five, from the sixteen (16) congregations in the circuit which spans from Brighton to Chateaubelair. The areas of ministry include dance, choir, drama, quiz and public speaking. This year, the Methodist Kingstown/Chateaubelair Circuit's Youth Month 2017 commenced on 4th February and will conclude this Saturday 18th March under the theme, "Renewed in Christ: Pressing Toward the Goal."

The month's activities will have its grand finale on Saturday 18th March, 2017 at the Kingstown Methodist Church from 3:00 p.m. The closing will see ministry from Youth Month Winners in various categories, presentation of awards and proclamation of the Word by Rev. Benjamin Gorman. The Methodist Church Youth Commission extends an open invitation to ALL, including Friends of the Methodist Community, churches from across St. Vincent and the Grenadines and persons who are interested in forming and fostering a closer and deeper relationship with Jesus Christ.