Posted on
West Indies team selection conundrum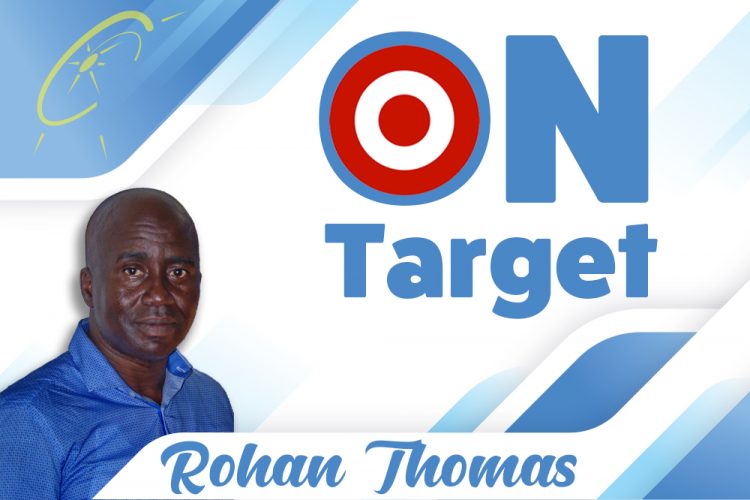 The recent announcement of the West Indies team for this month's World T/20 in the United Arab Emirates and Oman, has opened up a can of worms. More so, the personnel selected has reignited the issue of insularity which has long been a bug-bear in West Indies cricket.
However, it was welcoming that the release of the team stirred up discussion amongst a wide cross section of the West Indian cricket community.
At least, whilst the fortunes of the regional team in all three formats are nothing to shout about, the varied responses mean that there are pockets of support, concern and interest in the West Indies flagship outfit.
But disconcertingly, what emerged was the questioning of the selectors' choices from influential persons.
Among them were the president of Guyana, Dr Irfaan Ali; Barbados' prime minister Mia Mottley and the Trinidad and Tobago Cricket Board's president, Azim Bassarath, who is also a director of Cricket West Indies (CWI).
Both Ali and Mottley made claims for the omission of their countrymen. Ali questioned Guyanese Romario Shepherd not being part of the team, while Mottley was unimpressed with her fellow Barbadian Jason Holder being relegated to the travelling reserves.
In the case of Bassarath, he joined Ali and bellowed for Shepherd too.
Notably, the likes of former players Sir Andy Roberts and Jeffrey Dujon also weighed in on the composition of the team.
But as the temperature rose, it was good response and timely public relations from president and vice-president of Cricket West Indies (CWI), Ricky Skerritt and Dr Kishore Shallow, respectively, who immediately attempted to pour cold water on the barrage of criticisms.
Skerritt and Shallow did what they had to do, as any administrator worth his salt would have done.
However, the criticisms from various persons are merited, as some of the reasoning proffered lacked logic.
This, as the inclusion of Ravi Rampaul and Roston Chase was based on their form on their Caribbean Premier League (CPL) performance. On the other hand, Chris Gayle had a miserable CPL, likewise Oshane Thomas.
Everyone knows how destructive Gayle can be, but he has been poor in recent times. In fact, he scored 162 runs in the CPL, with a highest score of 42. In the case of Thomas, he collected six wickets at an average of 7.39.
So, on one hand the CPL was used for some and not for others, as Odean Smith displayed the "x" factor which was used for Thomas. Smith, though, is not on the team, despite bagging 18 wickets at a cost of 7.58. For Smith's cause, he showed he could whack a few with the bat, as he scored 126 runs.
Therefore, who is fooling who? Many would have also built an argument for the non-inclusion of Sherfane Rutherford, who during the recently concluded CPL, scored 262 runs at an average of 37.42, with three half centuries.
Rutherford was not selected, but for some inexplicable reason, Darren Bravo, with an average of 16.33 runs, found his way as part of the four members of the travelling reserves. Unfortunately, Bravo is not among the go-to West Indians on the various T/20 leagues around the globe. Rutherford, though, is sought, not only for his explosive batting, but his electric fielding.
In saying so, no selection will ever have the backing of all cricket lovers, but those who have the task of doing the selection must have their bearings right and back their decisions.
This column accepts that the selectors would have looked at the many factors before settling on the final 15, as well as the travelling reserves.
T/20 cricket has changed its dynamics over the years, with smarts and fitness playing critical functions. The West Indies though sports a team with half on the better side of 30.
As such, Chris Gayle is 42, Dwayne Bravo will be 38 before the tournament bowls off; Ravi Rampaul turns 37 during the tournament, Lendl Simmons, 36, Kieron Pollard, 34, while Andre Fletcher and Andre Russell are 33.
Although among the lot of over-30s, there are some relatively fit ones, Gayle and Rampaul are liabilities in the field, which must be factored in. Are we assured that their contribution with bat (Gayle) and ball (Rampaul), can compensate for their under-par fielding efforts?
All in all, beyond the concerns listed above, T/20 cricket remains more or less a lottery. On a given day, the regional side, with its match winners can come good. So, while the West Indies team selection has come in for some flack, there remains that possibility that come Sunday, November 14, West Indians the world over, will be drunk with joy, as they can be celebrating another global ICC title.