Posted on
That frightening silence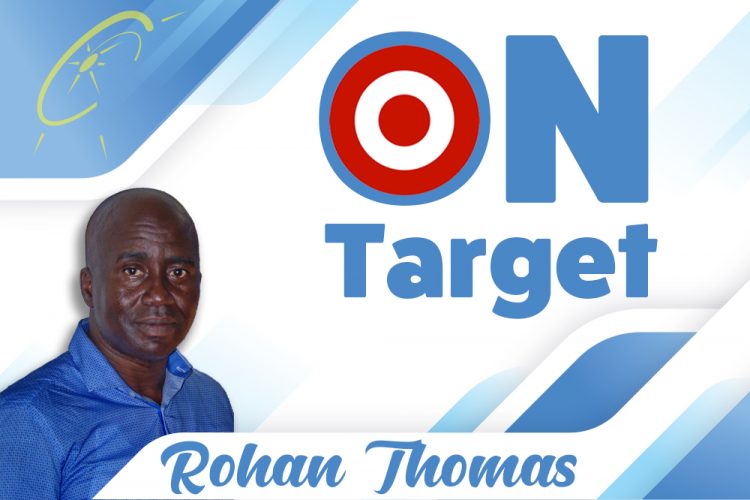 Based on the nonchalance which exist during the coronavirus pandemic and the events which followed the eruptions of La Soufriere volcano in April; this column a few editions ago, brought to the fore, the possible ramifications of sports here in St Vincent and the Grenadines.
Since that exposition, things have visibly gone from bad to worse. Therefore, there are some pertinent questions which are to be asked.
Have our national sporting associations thrown their hands in the air and given up? Have they resorted to accept that there is no possibility of any national sporting events for the remainder of 2021? Or is it a case of sitting on their hunches, and waiting for things to unravel is the best get away route?
Whatever the case may be, the non-committal of sports administrators one way or the other, extends the frustrations of both our sportsmen and women, as well as the sports loving public of St Vincent and the Grenadines.
Regrettably, their frightening silence is akin to a bunch of people who prefer to stay mum and shield themselves, rather than face the challenges head on.
Apart from the laid-back mood adopted by most of the associations, sports has been thrown in a tail-spin as it regards to the protocols for the hosting of sporting events.
That brick wall which has been erected by the health authorities, whereby they are pushing vaccination of senior participants as a prerequisite for national competitions and other sporting activities, even at the community level to take place.
Therefore, sports has been placed between a rock and a hard place. This, as our amateur nature and outlook, would not essentially woo our sportsmen and women to take any of the vaccines available.
However, in saying so, how many of the sporting associations and community organisations have engaged their affiliate members about their position on the matter of vaccination?
One can vouch to say that the St Vincent and the Grenadines Cricket Association Inc. has done so, and can now make an informed position and chart its way forward, in terms of whether or not competitions are feasible.
National sporting associations, especially the mass sports, your respective constituents want to hear from you.
It is either you have a position or not on the way forward in light of the pandemic. It has been over a year since the coronavirus has been declared a worldwide, debilitating health scourge.
Likewise, there is no fervour nor zeal being expressed by the various sporting bodies that they are willing to engage the health authorities to reach a middle ground, so as to get a restart of sports here.
Almost on cue, over in Barbados, they are planning to host their National Cricket Competition, starting next month. This, after fruitful talks were held between the cricket and health authorities.
But are we referring to two different types of people; a set that is willing to listen and compromise or a set that is hard and fast, reeling off the "my way or no other way" style of operation?
In general, St Vincent and the Grenadines' response with regards to sports, has been diabolic to put it mildly. Critically, apart from the national associations laxed and indifference attitude towards sports and its effects on the Vincentian landscape and psyche, equally there is a lack of concern by the political authorities.
The latter, within its own sphere of ministerial responsibilities, are yet to fashion a national framework to map out sports' position as we all battle the pandemic.
So, as all are comforted sitting idly by, time goes on unabated, while youngsters are frustrated as more uncertainty of their sporting future looms.
Consequently, the mental fuses of many youngsters are being short circuited, as they are drifting into territories which are minefields that are socially explosive.
Sports, just the like the economy, has to return to some form of normalcy, as persons shape and adjust to the new ways of doing things.
Around this time of year, under normal circumstances, St Vincent and the Grenadines would have been a hive of sporting activities, namely the many community football and netball competitions, which undoubtedly provide a social outlet and economic opportunities for people in the many locales.
Yes, although we are existing in the ongoing covid-19 climate, and there are pockets of sporting events being held here, what is required is a constructed and collective approach to get us going again.
That frightening silence by the key players among sports' stakeholders, does not augur well for hope within the shortest possible timeframe.