Posted on
Self motivation is key – Simmons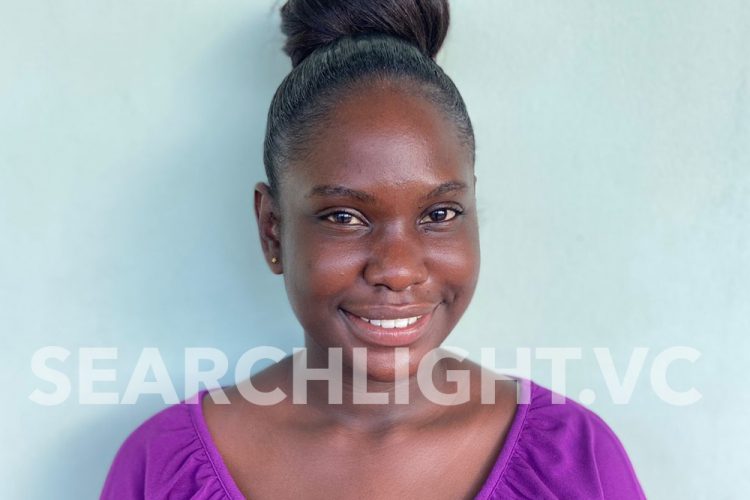 Deckqualanie Simmons' confidence in her ability to excel has earned her the second highest national scholarship award for 2021 academic performance at the Caribbean Advanced Proficiency Examination (CAPE).
The 18-year-old is among 61 students to be awarded scholarships from the government, and among seven who will receive a five-year scholarship valued at over $500,000.
In addition, she will also receive a cash award of $10,000.
"When I heard it, I was shocked at first; not because I didn't think I could do it but because I had already forgotten about that. I was really happy because it means that my parents won't have to fund my whole education," Simmons told SEARCHLIGHT this week.
At the Community College, Simmons studied Biology, Chemistry, Physics and Pure Mathematics.
She also completed Communication Studies and Caribbean Studies in year 1 and 2 respectively.
For Communication Studies, she received a Grade II and for Caribbean Studies a Grade I. She also received Grade I's for both units of Biology and Chemistry and Grade II for both units of Physics.
Pure Mathematics presented some challenge for the young scholar, as she received a Grade V in her first unit I attempt and then a Grade VI when she resat the subject a year later.
For Unit II Math. She received a Grade IV.
"These were because of the change in the mode of learning. We had to move to online and I'm not very good at learning Math online," she explained. "Around the exam period, I was very stressed because I felt like I didn't have enough time to prepare. Also around that period, I wasn't well. I had been getting a lot of constant headaches…I'm not sure if it was just stress but they were there everyday."
Despite these challenges, she felt confident that she would not fail her Science subjects, especially since she ensured that she had excellent SBA grades.
Her confidence and determination has placed her among the top performing students in the country.
And if she could give advice to persons sitting external examinations, she would tell them to be self-motivating.
"My advice for people who intend to do CAPE or go to college; be your own motivator. When all else fails, when nobody else is there to push you, push yourself. Know what you want, know what your goals are. Sometimes you might feel like you can't do it or there are too many obstacles, but there is always a way," the young scholar said.
" Once you keep trying, even if you may feel like it's a touch out of reach, you can still do it once you believe. Believe that anything you put your mind to, you can achieve it," Simmons added.
The Girls High School alumna is currently an IT teacher at the Thomas Saunders Secondary School. However, she has aspirations of pursuing a career in the medical field and is eyeing the opportunity to begin this journey at the St George's University in Grenada.
The teen expressed gratitude to her mother, Marice Haywood, for always being there for her, along with her well wishers, teachers, friends and family.
"They always believed in me, always believed that I could do it," she said.