Posted on
Charles' belief in herself pays off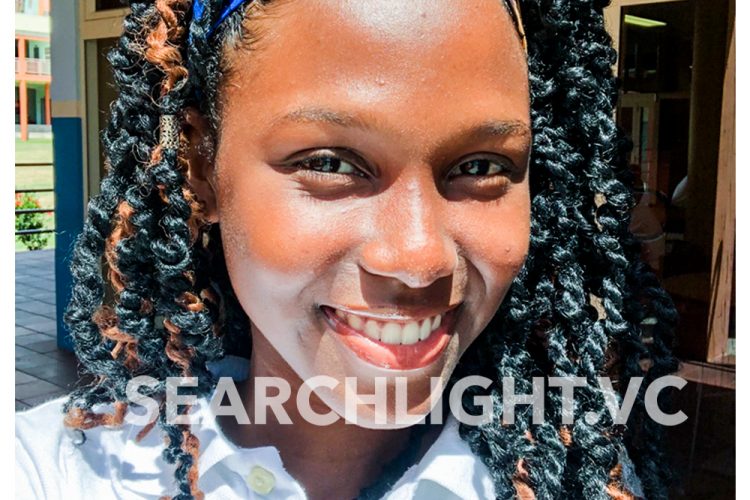 When Donecia Charles received a congratulatory message from a friend on New Year's Eve, she did not anticipate that it would be because she was named among seven national scholars for 2021.
"I was in disbelief for a good while like, me? A scholarship? Really?," Charles told SEARCHLIGHT as she recalled her initial reaction upon hearing the news.
Now that it's all sunk in, she is extremely grateful to have received the Parnel R Campbell Award.
A total of 61 national scholarships were awarded this year by the government to students who excelled at the CAPE and Associate Degree levels.
Among the 61 students, seven will receive national scholarships valued at over $500,000 over a five year period.
Charles, a resident of Chateaubelair, studied Chemistry, Biology and Environmental Science at the St Vincent and the Grenadines Community College (SVGCC).
She received a Grade I for Chemistry, Grade II's for Biology and Environmental Science, and a Grade III for Communication Studies in Unit 1. For Unit 2, she received all Grade I's.
The 20-year old told SEARCHLIGHT that she faced several challenges while preparing for the exams, particularly because of the volcanic eruptions in April 2021.
"I live in Chateaubelair and the volcano erupted in April so I had to evacuate. I stayed in a private home so I was still comfortable but it was a different environment. I just motivated myself by saying, 'you're not going to defer, you're not going to do it next year'. I believed in myself because I thought I could've handled the exams. All I had to do was prepare well," she said.
And months before the external examinations, Charles, along with a few friends met on Google Meets to work through their notes and past papers in an effort to do well.
Charles is an aspiring forensic scientist and has plans of attending the University of the West Indies, Cave Hill campus in Barbados to pursue a BSc in Chemistry and Environmental Science.
She is encouraging all students to be progressive rather than reactive when it comes to academics.
"If you feel overwhelmed with all the school work, don't sit down and complain about it. Find solutions to your problems because complaining won't get you anywhere," the scholar said.