Posted on
Members of Gov't boards told to vaccinate or resign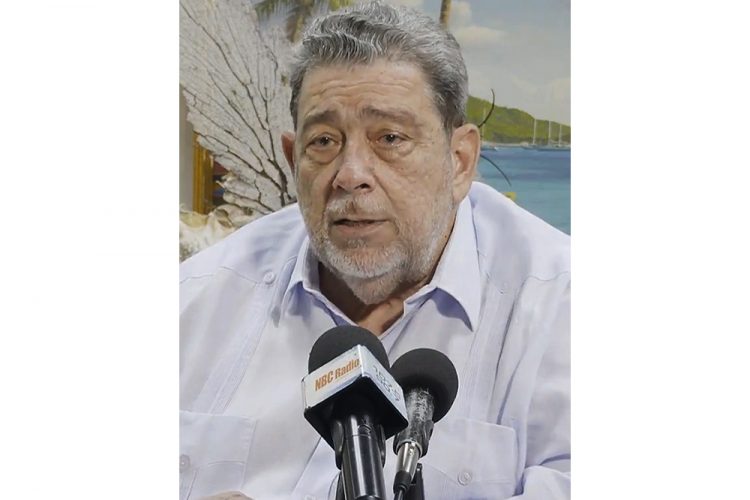 Chairpersons and members of the boards of Statutory Corporations, State-owned Companies and Public Enterprises will be asked to demit office if they have not taken at least the first dose of a COVID-19 vaccine by October 15. 
Prime Minister Dr Ralph Gonsalves issued a memorandum yesterday, September 27 outlining the decisions on the matter, which were taken in Cabinet last week Wednesday, September 22. 
"The Cabinet and, as you know from the very beginning, we are all vaccinated… and I don't see how we can have a Cabinet vaccinated and we are asking front-line workers, for instance in the ports and airport to be vaccinated and the people running these statutory enterprises or public companies, not to be vaccinated. They also have to lead by example in that regard," Gonsalves said on WE FM's Issue at Hand programme last Sunday, September 26.
According to the memorandum, chairpersons and members of boards are afforded the choice to take at least the first dose of an available vaccine against COVID or demit the office they hold on these boards. 
Failure or refusal to take the second dose will result in the identical choice as the first dose, subject only to medical exemptions. 
And these medical exemptions can only be granted by a Board on the basis of an acceptable medical certificate provided by a medical practitioner approved by either the Chief Medical Officer or the Medical Officer of Health. 
The minister with oversight of the Board and the Prime Minister are to be advised of a request for medical exemption. 
The memorandum also informs that "this notice does not apply to those board members who are named by statutes as holding their positions by virtue of their public offices". 
"Other rules and protocols apply to these board members. This notice relates to those who are appointed at the discretion of the Cabinet or of the Board themselves," it said.
The decision made by Cabinet is within the framework of the broad public policy of encouraging vaccination against COVID-19 and board members and chairpersons are asked to comply with the terms of the notification. 
All COVID-19 protocols issued by the officials of the Ministry of Health are also to be observed.