Posted on
SVG going through a curious period regarding vaccinations says health minister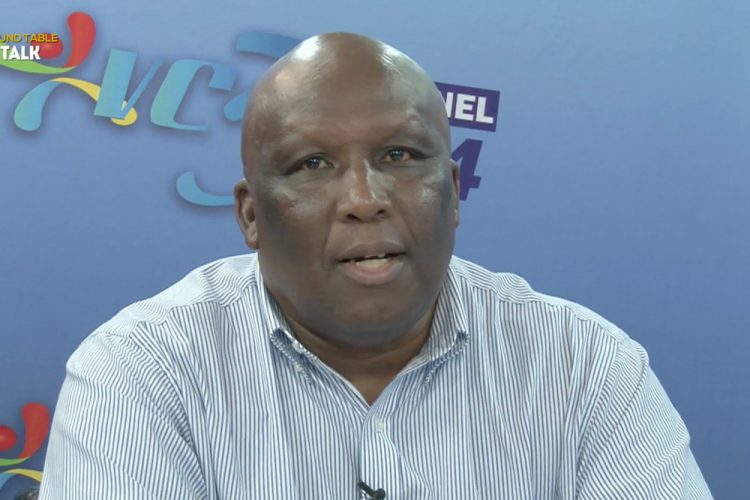 MISINFORMATION, disinformation and conspiracy theories are causing a lot of persons to shy away from the COVID-19 vaccine.
"…And while St Vincent and the Grenadines (SVG) is managing well at the moment, the country needs to do better especially in terms of vaccination," says Minister of Health St Clair Prince.
Prince said on Round Table Talk, episode 75, last week Wednesday that SVG as it relates to COVID-19 has been going through "a very curious period" regarding the vaccine and many persons are complacent "We only have 12 deaths, we have 35 or so active cases, however at the same time our vaccine uptake has been very slow," Prince said.
The health minister said that up to Wednesday September 1, about 30,000 vaccinations were dispensed, 19,000 first doses and 11,000 second doses but that is not enough in the nation's fight against the coronavirus.
"As I said, it is a curious situation because we have been doing so poorly in terms of vaccination but yet we have been doing very well in terms of containing and suppressing the virus here."
However, the health minister noted that he has been advised by the Health Services Committee that there has been recently, a slight uptick in the absolute number of COVID-19 cases and in terms of the positivity rate.
"We have not gone over the threshold…let's say two days ago four percent, and in terms of absolute numbers we have been moving up a little bit, we had 12 two days ago, I'm not sure what it is today," Prince said on the weekly discussion programme .
He added that the authorities are trying their best to deal with the pandemic and have put quite a number of protocols in place since a public health emergency was declared here.
"We have been very proactive. For instance we have amended the Public Health Act to protect our front-line workers and at the same time to protect the people they serve," Prince pointed out.
He however stressed that in his opinion, the situation in SVG is one that too many Vincentians are comfortable with.
"…Because nobody is dying and nobody is getting really sick, people have been dropping their guards in my opinion and we have the problem of non-compliance with mask wearing, social distancing etc…," the minister of health said adding that these things are troubling to him and his team.
"Sooner or later when this thing really hits us, if it does hit us, it is going to hit us hard. It's no sense we wait until we have a problem at the hospital or the health centres etc… people dying and getting sick that we should rush to talk about vaccination," Prince said.