Posted on
Senator Bruce baits cop to defy orders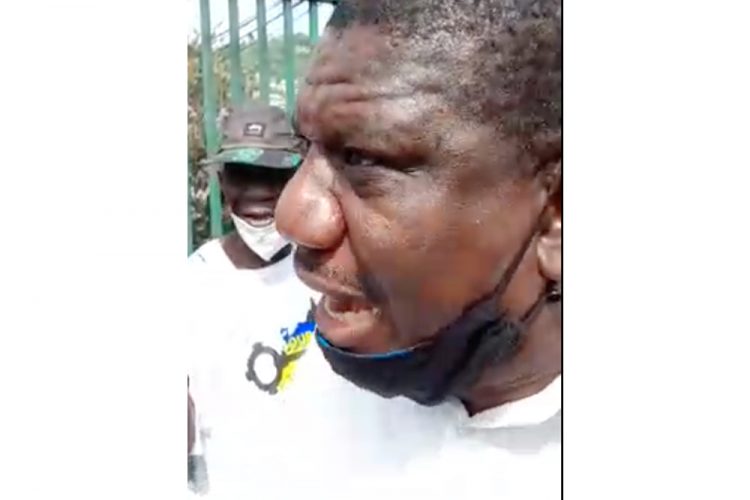 FOR THE SECOND time in a protest gathering in Kingstown, a member of the opposition New Democratic Party and Member of Parliament has baited a police officer to disregard his duties.
Senator Israel Bruce, was heard on a short video Thursday telling Superintendent Trevor Bailey "…Do not get hurt in that foolishness," as the protesters became more vocal and at least two persons were engaged in beating drums.
"I tell you, I tell you," a gesticulating Bruce informed the police officer who was attempting to respond; "This is my last message to you, any senior officer who tells you to come out here and prevent- hold on nuh to prevent people from beating drums they do not have any respect for your own intelligence. Defy the order and we will represent you for free," Bruce promised as one of his colleagues echoed "Amen, amen" and Bailey responded with laughter.
" Ah telling yoh, defy the order, we will represent you for free," Bruce emphasised as the sound of drums echoed in the background.
The police confiscated one drum and took up a drummer during the protest which involved members of the Public Service Union (PSU), the group Rise Hairouna, and the NDP.
At the August 5 protest, Member of Parliament for East kingstown Fitzgerald Bramble, was heard on video similarly urging officers to disregard their duties in preference to his advice.