Posted on
Gonsalves places first for girls and third overall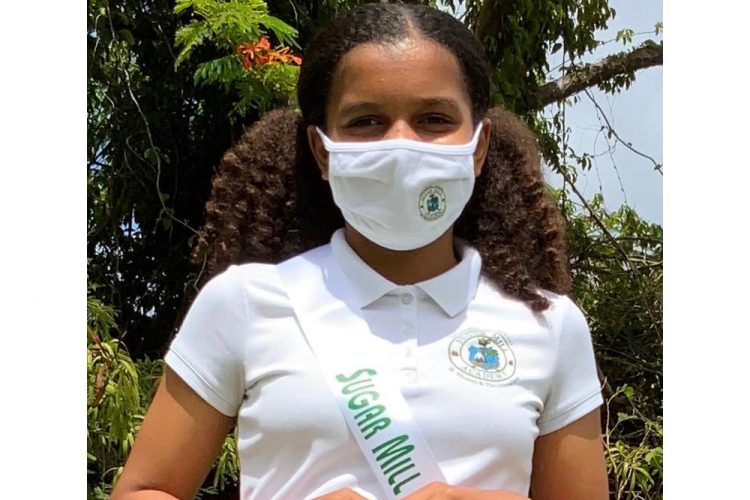 TWO BOYS TIED for the first position in the 2021 Caribbean Primary Exit Assessment with an average of 96.8 per cent.
Isaiah Toney of the Georgetown Government School and Richard James of the Kingstown Preparatory School both placed first for boys and first overall.
Toney was also one of three children who received a perfect score for the Science external assessment, while James recorded the highest score of 98.67 per cent for Mathematics.
Two other students from the Kingstown Preparatory School copped places in the first 10 positions in this year's examinations.
Jarell Charles placed third for boys and fourth overall, while Mikayla Durrant placed sixth for girls and 10th overall.
Selah Gonsalves, Aziel Boston and Alexander Cummings – all students from the Sugar Mill Academy are also among this year's top 10 performers.
Gonsalves placed first for girls and third overall. Boston placed second for girls and fourth overall and Cummings placed fourth for boys and sixth overall.
Taiesha Martin of the Kingstown Government School placed third for girls and sixth overall, and Lucia Hillocks placed fourth for girls and eighth overall.
Both girls recorded the highest score for Social Studies – 98.67 per cent.
Tegan Deane placed fifth for girls and ninth overall.
The preliminary results of the 2021 Caribbean Primary Exit Assessment (CPEA indicate that almost 85 per cent of registered students met the prescribed standard.
Other students from various primary schools across the country also received top marks in specific subject areas.
Alexis James of the Kingstown Preparatory School, and Cleon Francis of the Troumaca Government School both scored100 per cent in Science.
St Mary's Roman Catholic School student, Tylisha Ince was the only person to record the highest score in Language – 96 per cent.
Othni Barker, a student from the Dickson Methodist School also recorded the highest score of 98.67 per cent for Social Studies.
The Ministry of Education notes that there is a slight decrease in the overall student performance this year, with 84.96 per cent of students meeting the prescribed standard, when compared to 2020 where 86.16 per cent of students met the standard.
At least 45 of 66 schools recorded a pass rate in excess of 80 per cent.