Posted on
Don't try and jump the queue for homes, PM warns evacuees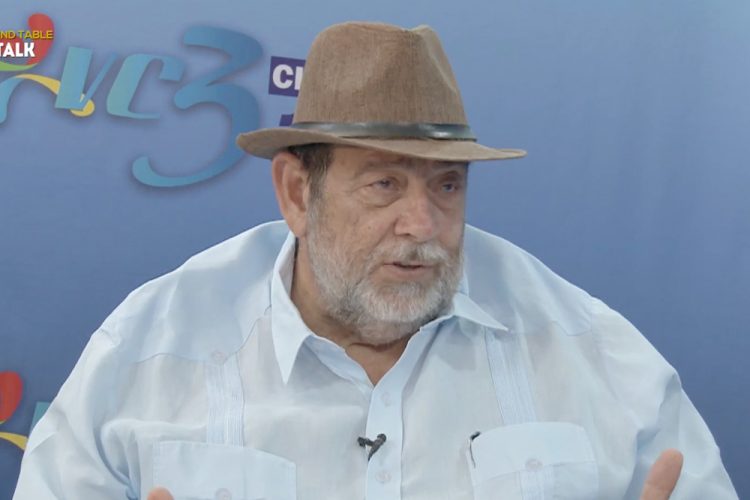 Staying at a shelter until the very last minute will not put any evacuee at the front of the line for a new home.
This was made clear by prime minister Dr Ralph Gonsalves to persons attempting to circumvent the system in order to be given priority to be given houses being built to relocate evacuees whose homes were destroyed or damaged beyond repair in this year's explosive volcanic eruptions. 
Government has already given the greenlight for work to begin this month in Orange Hill at a site where 27 prefabricated houses will be constructed to house a number of families who were evacuated from the Windward red zone, following the explosive eruption of La Soufriere.
"We have lands identified in other places including in Sandy Bay and down on the Leeward side and we know many houses that we have to rebuild immediately for those who are in the greatest need and danger…" Gonsalves said on the Shake Up radio programme on Tuesday as he gave an update on the situation.
Despite the all clear being given for evacuees to return home to various communities in the red zone on both the Windward and Leeward sides of the island, the prime minister noted that some persons remain in shelters in the hopes that it will guarantee them a new house.
The prime minister said however, that "it's not happening like that at all".
"You can't try and game the system to get ahead of the queue. An objective criteria is going to determine this," Gonsalves said on We FM this week. "Don't think you can trick the system and stay in the shelter until the last moment…and that will put you ahead of the queue.
No, that's not going to put you ahead of the queue because we are identifying by name and by photographs, which houses have to be dealt with."
With the information already gathered, the prime minister said the housing project will take place in phases with priority persons receiving houses first, followed by another batch of persons.
He added that the Ministry of Housing will carry out repairs on some houses with materials which have been bought from Tankweld in Jamaica, as well as from local hardware suppliers.
Evacuees from above the Rabacca Dry River, up to and including Owia have officially been given the all clear to return home permanently. It is expected that these persons will move back to their homes on the northern side of the island by Monday, August 23.
"There are some persons still in Sandy Bay whose houses are in order and they can clean up, and they decide they are not cleaning up yet.
It's your responsibility to clean up, but BRAGSA will help you, the government will help you. So set about it. I'm urging you," Gonsalves said.