Posted on
More people allowed at venues, but only if fully vaccinated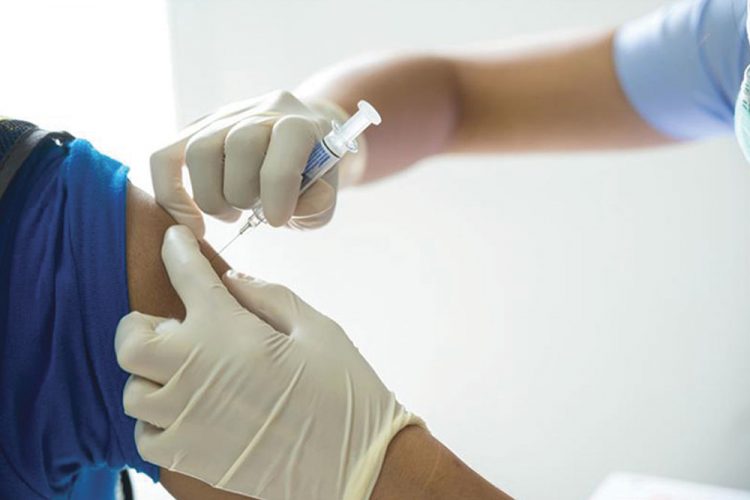 UP TO THREE QUARTERS of a venue's capacity is allowed to be occupied at gatherings for people who are fully vaccinated.
This is according to Statutory Rule & Order No 18 of 2021 – Public Health (Covid19) (Gathering) Rules as published in the Government Gazette on June 17.
It is also significant when compared to the stipulated 10 and 20 persons allowed at regular indoor and outdoor gatherings respectively, under these same rules.
According to Rule 9 of the latest SR& O, "the gathering organiser of an indoor or outdoor gathering or the person in charge of a place of religious worship who wishes to have more persons participate in or attend the gathering or services other than the amount prescribed by these Rules shall first obtain the permission of the Commissioner of Police".
After consulting with the Chief Medical Officer (CMO), the Commissioner may permit a gathering of this magnitude under several conditions: all adults participating in, or attending the gathering or services must have been fully vaccinated against COVID19 for a minimum period of two weeks; the gathering organiser must comply with certain protocols, and any other condition specified by the CMO in relation to the particular gathering or service.
Dr Simone Keizer-Beache, this country's CMO , recently announced that ID vaccination cards will soon be introduced.
The medical official said these cards will have a host of security features and have a similar look to the national ID or driver's license which bears a photo of the individual, along with other necessary information.
These cards, once implemented, are likely to play a significant role in one's entry to gatherings for only vaccinated people.
Schedule 4 of the document notes that all congregants/ attendees/patrons "must have pre-event documented validation of their vaccination status by the [Ministry of Health Wellness and the Environment] MOHWE" and "must present their validated vaccination card with a photo ID to be admitted to the gathering".
It also states that the enforcement of the approved event specific protocol, is the responsibility of the pre-identified security and health personnel retained by the event organiser.
As it relates to indoor gatherings for vaccinated adults, three quarters of the capacity of the venue is allowed to be utilised, and temperature checks must be done upon entry.
Outdoor gatherings for vaccinated adults also allow for three quarters of the capacity to be utilised, but in this case, the venue must have controlled access.
To facilitate contact tracing, event organisers are required to record the name, vaccination card number and contact number of each person entering the event. This information should be kept for 28 days and "MOHWE will only access this information in the event that contact tracing involving the persons who attended the event is required".
These venues used in either outdoor or indoor gatherings should have adequate space to allow for three to six feet of physical distancing and free movement of attendees/ patrons/ congregants.
The SR& O also notes, among other things, the requirement of sufficient handwashing or hand sanitising stations (at a recommended ratio of no less than 1:40 persons) to be available for the duration of the event for fully vaccinated people.
Unless authorised by the Commissioner of Police, indoor and outdoor gatherings are not to exceed the 10 and 20-person capacity as stipulated by the SR& O.
Churches are allowed to accommodate one third of their usual capacity.
Outdoor gatherings include open air crusades; block-orama; party or fete; gathering around an open bar such as in Heritage Square; a gathering at a courtyard, large yard or large pool area; boat cruise; beach outing; picnic; concert; reception or funeral.
Indoor gatherings include a concert; party or fete; banquet, ball, dance or reception; entertainment at a nightclub, bar or other places of entertainment; a meeting; or a boat ride on a ferry.